A pallet can bear an incredible amount of weight. But strength is not its only superpower. Firmness is also important. So, when considering pallet performance and choosing or designing the right pallet for your needs, durability and wooden pallet stiffness must be considered. Because if a pallet is loaded based solely on its bearing capacity but deflects or breaks under load, the consequences can range from a minor disruption in the supply chain to a major disaster.
Why is wooden pallet stiffness necessary?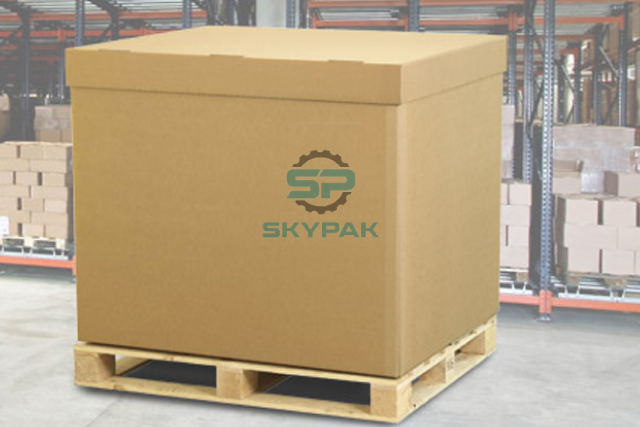 So why is wooden pallet stiffness necessary? "If the pallet is not rigid enough," the boxes may deform along with the pallet. If the pallet is bent, there is no longer symmetrical contact between the crates and the pallet. Because the pallet is bent, there is less product contact on the top pallet surface and that increases the pressure points concentrated on each carton. Or the case, if the bottom bins are under too much pressure, it can cause damage to the product inside them.
Good wooden pallet stiffness also helps to reduce vibration, which is important for sensitive products such as electronic equipment. For example, a server rack may have a computer chip on the motherboard that can be sensitive to a specific range of vibrations. With a stiffer pallet, you probably don't need to buy 100 pieces of foam for the entire shipment containing that sensitive board." While stiffer pallets can offer an opportunity to save on packaging costs due to uneven carton compression and reduced vibration, they also have other benefits. It is easier for material-handling equipment operators to handle more stable unit loads. They may require less wrap for stability and are less prone to load shifting, an issue that may require forklift operators to work more slowly.
Types of wood with good hardness for the manufacture of pallets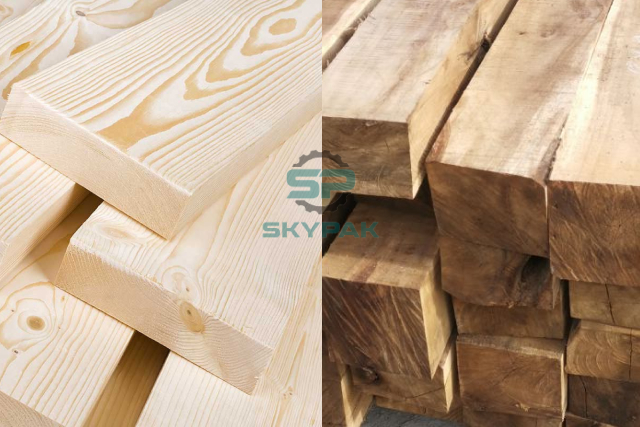 Pinewood pallets
Pine is the best hardwood for pallet manufacturing. Their scientific name is Pinaceae. This is a gymnosperm, belonging to the pine family. They usually grow best in temperate and subtropical climates. Pine is a tree with a large and round trunk, a tall and upright tree shape, and easy to cut down and move. The pine trees planted to produce pallets often grow very quickly. They can provide a continuous supply of timber to the pallet market. Pinewood has beautiful wood grain, and natural color and is softwood, so it is easy to process. Therefore, the cost of pine wood pallets may be higher than that of ordinary acacia and melaleuca wood pallets.
Melaleuca/acacia wood pallets
Melaleuca wood, in some regions, is also known as Acacia wood. The hardness of acacia is second only to pine but at a cheaper price, so they are trendy in Vietnam. This type of wood is not only used to produce wooden pallets but they are also used in many indoor furniture such as tables and chairs, cabinets, beds, and even wooden floors.
In addition to the natural hardness due to the nature of the wood, the pallet also needs to be handled, meeting international standards such as ISPM-15 and especially for pine wood pallets that meet the EPAL standard issued by the European Pallet Association. These two types of certificates not only ensure safety but also prove the quality as well as the durability and hardness of wooden pallets.