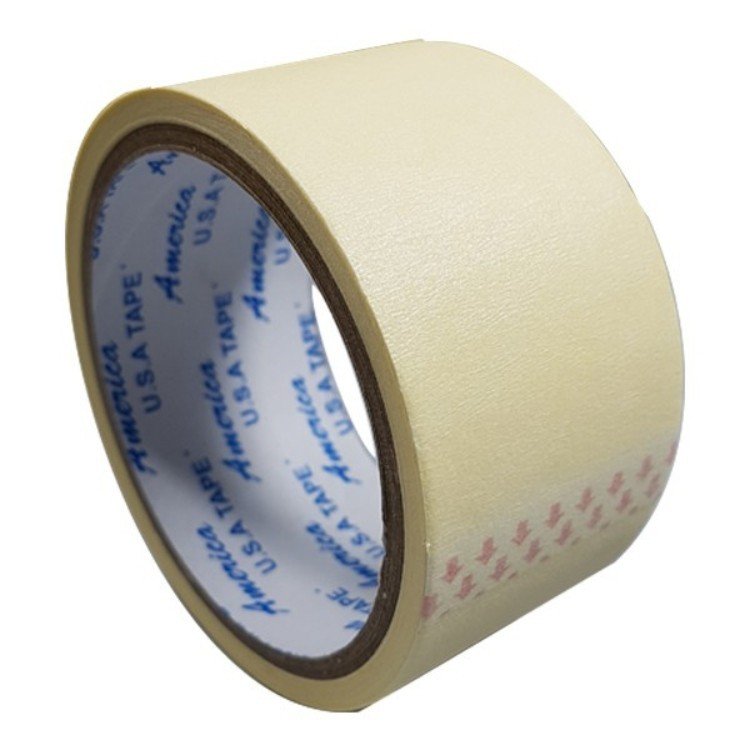 Masking Tape 48mm
IMPORT PRODUCTS AT A BEST PRICE
PRODUCT INFORMATION
Masking tape 48mm plays an important role in sealing, fixing, and packing parcels in transit. Masking tape has good adhesion and shielding for most products with smooth surfaces without leaving any traces of glue, making removal extremely convenient, fast, and highly aesthetic.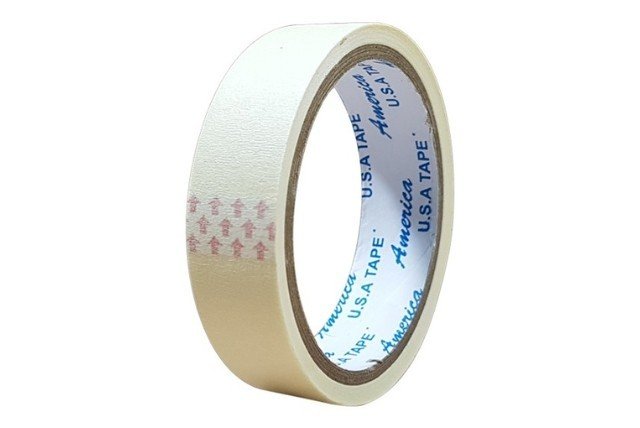 What are the structure and characteristics of masking tape 48mm?
Structure of masking tape 48mm
The masking tape roll has a strong 3-layer structure, including a paper layer, glue layer, and paper core.
The paper layer is the main component of the masking tape, which is made from kraft paper with high tensile strength and durability. The outer layer of paper has a milky white background, has excellent ink adhesion, allowing printing, marking, and making notes on the adhesive surface.
Coating inside the surface of the paper is a layer of synthetic rubber glue, which has good adhesion, helping the glue adhere to many different product surfaces.
The innermost paper core of the tape helps to fix the shape and keep the tape roll from being deformed, making it easy for users to hold when using.
Features of masking tape 48mm
Depending on the purpose of use as well as the object of the goods, there will be appropriate adhesive tapes to fix the product in the best way and achieve quality efficiency. The masking tape provided by Sky Pak has the following outstanding features:
48mm masking tape with a thick structure
Adhesive tape is composed of 2 main layers, a layer of backing paper and a layer of glue to create adhesion. masking tape has the ideal thickness when gluing on goods, without affecting the size as well as causing packaging and shipping problems. The paper surface can make notes on the product with a clear ink pen, which is extremely convenient.
High durability, tough paper, difficult to tear or break when used
Masking tape s are very durable, so it is difficult to damage them if placed in an environment where the temperature is not too high and is not affected. On average, a roll of adhesive tape has a lifespan of 8-10 years and even longer if well maintained. Therefore, with a roll of adhesive tape, it can be used for a long time without worrying about damage and is not toxic to human health.
Benefits of masking tape 48mm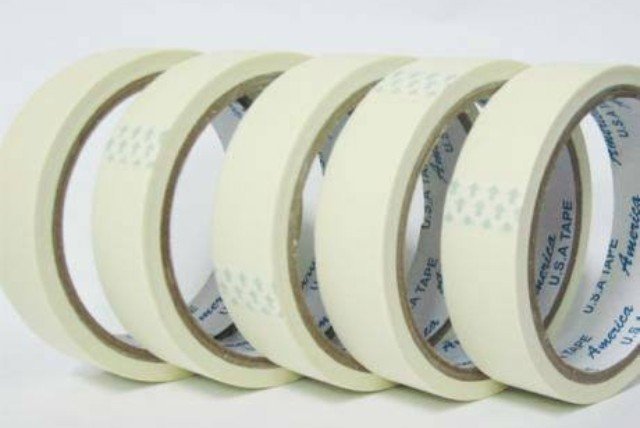 Masking tape has high adhesion ability and can be firmly glued to all surfaces, helping to temporarily attach a variety of items, papers, and materials on many equal surfaces.
The most prominent use of masking tape is that it can be used to make notes and mark products in many areas of daily life such as schools, offices, buildings, factories, and even in the home. family.
Besides fixing and protecting goods, masking tape can be used to decorate handmade items, books, and other items.
The product is compact, lightweight, easy to store, and has a longer shelf life than other adhesives such as water glue…
Application of masking tape 48mm
Masking tape is a versatile item, widely used in many different fields. Here are the common uses of masking tape :
masking tape is used to pack products, goods, cartons, parcels, etc. From small products in purchase and sale to online delivery to export products. 48mm masking tape is suitable for packing small and medium-sized goods. The adhesive ability is very good, so it is very unlikely to break or break the glue, making the transportation process easier.
Use in office, company
masking tape is also commonly used in offices and companies. Duct tape is often used by employees to pack papers, documents are better preserved. At corporate offices, documents, documents, etc. are often sent to partners and customers, so this product becomes an indispensable packaging item.
Adhesive tape is also used a lot in household activities. In everyday life, many things need to be used with tape such as gluing papers, and items, packing goods, and decorating houses, …
Therefore, many households, especially those with small businesses, can equip themselves with rolls of masking tape to use when needed.
In addition to its sturdy, durable structure, and the ability to withstand large loads, masking tape is also a type of tape with high aesthetics. Therefore, they are preferred when used for packaging goods.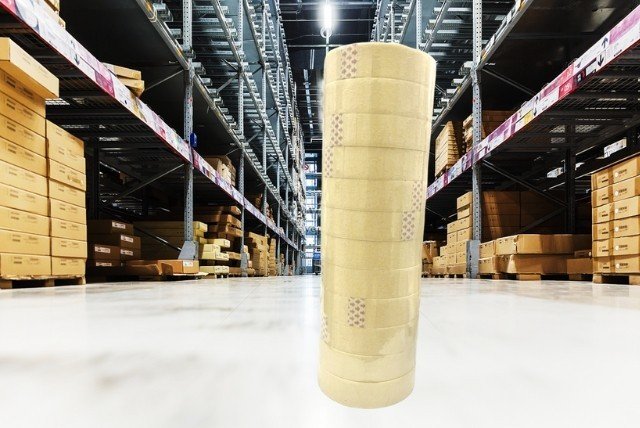 Why buy 48mm masking tape at Sky Pak?
Currently, on the market, many places supply masking tape s with different prices and sizes. Customers should carefully study the information about the origin, specifications, and price before buying. masking tape products provided by Sky Pak ensure the following factors:
Product quality is the number 1 criterion at Sky Pak
Committed to providing paper tape with enough volume and length as printed on the package.
Available stock, all sizes to choose from for customers.
The staff is extremely professional and enthusiastic. Always ready to support, advise and answer all questions of customers.
Buy adhesive tape in bulk, immediately contact the hotline: 079 3333 086 for a good price policy and free shipping.
Sky Pak hopes this article will help you better understand paper tape products. From there, you can choose the optimal packing solution for individuals and businesses.
SPECIFICATIONS
SIMILAR PRODUCTS