IMPORT PRODUCTS AT A BEST PRICE
PRODUCT INFORMATION
PET strap is a secure solution that minimizes dangers for organizations when it comes to securing and carrying products. Used to package industrial commodities like clothing, pottery, agricultural and forestry products, and so forth.
As a result, when it comes to packaging products, you must have a thorough understanding of product information in order to make a decision that is appropriate for the features of commercial items.
Basic information about PET straps
Characteristics of PET strap materials
PET straps are made of PolyEthylene Terephthalate resin (also known as PET, PETE, PETP, or PET-P), which is a thermoplastic polyester resin.
PET is a heat-resistant material. The chemical structure of PET does not change when the temperature is raised to 200°C or cooled to -90°C. High mechanical strength, with the ability to endure tears and impacts, as well as high abrasion resistance and stiffness.
Features of PET straps
Straps made of PET plastic have the advantages of being durable and heat resistant.
Depending on the needs of the customer, the product has a smooth or embossed texture. Be rolled into a variety of sizes and thicknesses.
The majority of PET plastic straps are made of recycled materials. PET plastic straps are usually green in hue.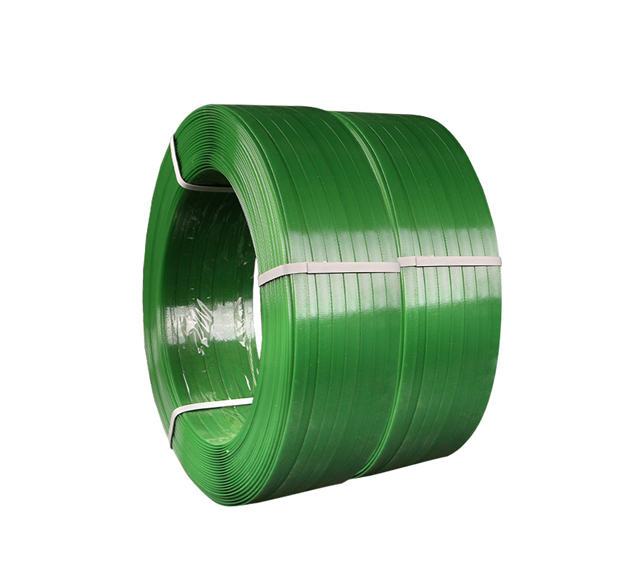 Accessories come with PET plastic straps in packing operations
Advantages of PET straps
PET plastic straps have

the same tensile strength and impact resistance as steel strips, but they are less expensive.
Heat resistance

is excellent.

Capable of withstanding high levels of tension for an extended period of time.

Corrosion and rust resistance

ensures that goods are protected for a long time.

It has

no sharp edges

, making it extremely safe for users.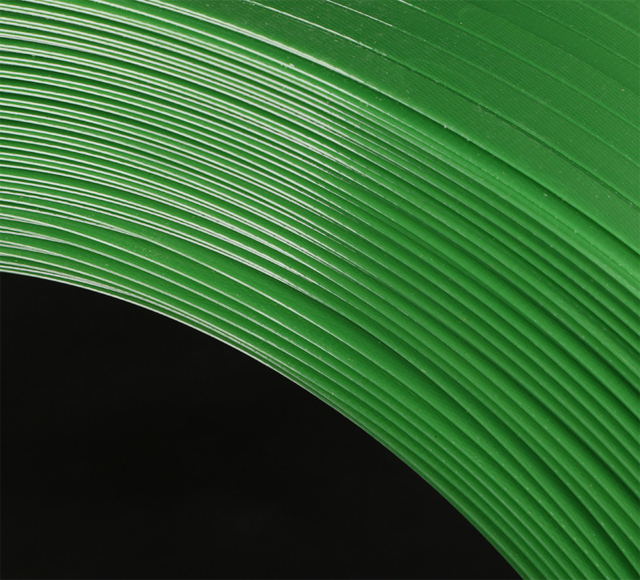 Disadvantages 
The recycling capacity of PET straps is very low (only about 20%), this is not an environmentally friendly product 
Customers can utilize the aforementioned qualities to help them choose the proper strap for their needs, or they can seek additional advice from SKYPAK experts.
Optimizing the efficiency of using PET straps
Understanding the characteristics of the item that needs to be packaged and shipped

Choosing a reputable supplier

Consulting solutions from suppliers

The use of straps with high tension and durability is prioritized for long-distance transport packages.

Straps can be recovered and reused for small, lightweight packages

, or recycled into synthetic fiber carpets, plastic food bottles and containers, and other products (PET plastic has low recyclability, but if it meets food standards and has no hazardous substances, it can still be recycled)
When should PET straps be used?
PET straps are suitable for hard products since they help absorb shocks during transportation. It's also a better option than PP straps when you require a stronger initial tension to hold the product.
PET straps are used to pack a wide range of cargoes in industries such as construction materials, pallets, ceramics, home appliances, wood products, and all types of paper production, among others.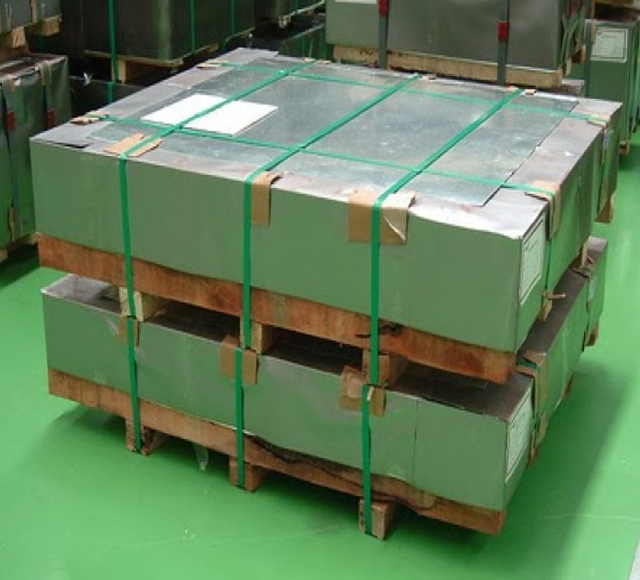 Convenient solution for customers buying PET straps from SKY PAK
SKY PAK is a distributor of PET strap products in Vietnam market, committed to quality is always a top priority. 
Providing a comprehensive service package: Quick and attentive consultation, free sample supply, and a professional purchasing and delivery process are all available to you.

Support consulting services for various package kinds, as well as full instructions on how to utilize the product

Price is competitive, and there is a good discount based on the number of purchases.

PET strap goods that do not guarantee quality come with a one-to-one warranty.
Hopefully, the PET plastic straps information compiled by SKY PAK has provided customers a good overview of the product and enabled them to make an informed decision for their business.  
SPECIFICATIONS
| | | |
| --- | --- | --- |
| Specifications (mm) | Bearing (Kg /mm2) | Number of meters/kg |
| 9,2 x 0,63 | 261 | 131 |
| 12,7 x 0,6 | 343 | 99 |
| 15,5 x 0,8 | 558 | 61 |
| 15,5 x 0,9 | 628 | 54 |
| 16 x 0.8 | 576 | 59 |
| 16 x 0.9 | 648 | 53 |
| 19 x 0.9 | 769 | 44 |
| 19 x 1.0 | 855 | 40 |

Product packaging: 21-22 kg/1 roll.

With paper core diameter: 406mm, 200mm with a weight of 1kg.
SIMILAR PRODUCTS