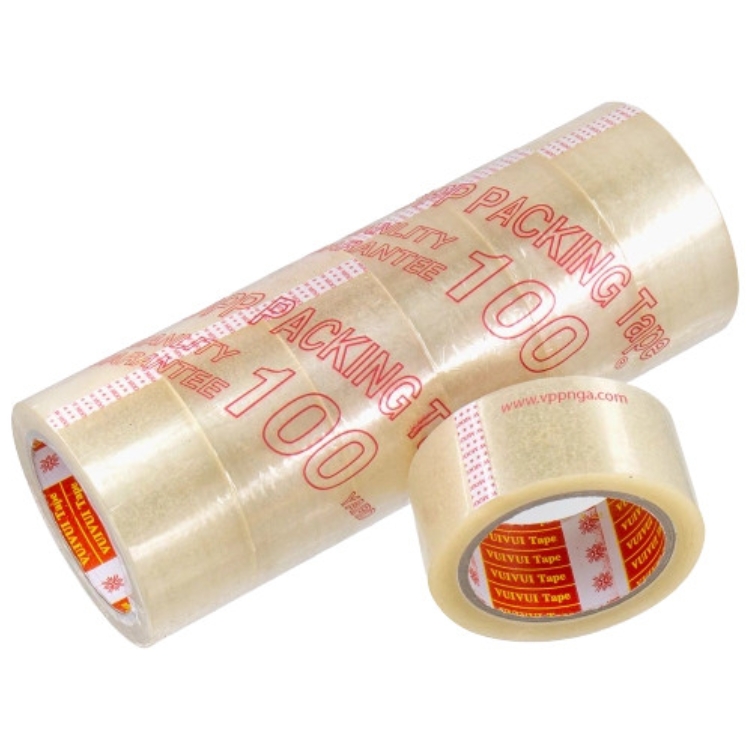 Adhesive Tape Clear
IMPORT PRODUCTS AT A BEST PRICE
PRODUCT INFORMATION
Adhesive Tape Clear is considered an effective assistant in industries related to cartooning, product preservation, and production, even used in the office. Adhesive tape not only ensures safe goods in transportation and also brings high aesthetics to packaged goods.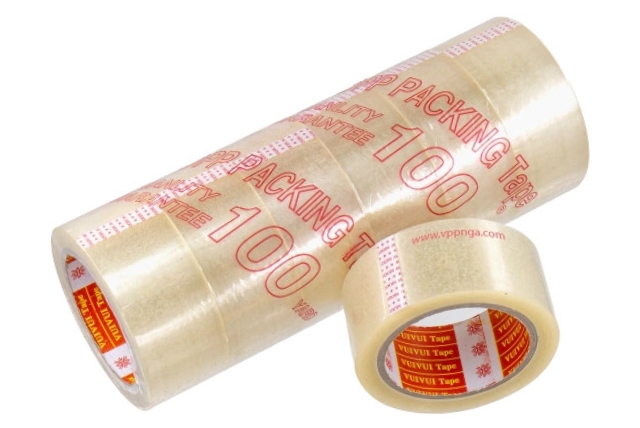 What are the structure and characteristics of the Adhesive Tape Clear?
Structure of the Adhesive Tape Clear
Adhesive Tape Clear is a line of tapes with the simplest texture and production method without having to go through any coloring or printing of logos on the product's base layer. The tape is clear and consists of 3 main layers:
The tape backing is made of OOP material (made from PP plastic beads) with very tough and soft characteristics, thin, with a thickness of 50-60 micrometers. The characteristics of this base layer are tough, durable, and thick, so it is very strong and difficult to break.
The glue layer is applied on the liquid base layer, using advanced technology to disperse the adhesion force to the surface, so the adhesion is very good. Usually, this glue layer will be imported from countries such as India, Japan, Korea, etc.
Cardboard paper core: thick, hard, and withstand loads up to 10kg used to shape the tape roll.
Characteristics of Adhesive Tape Clear
Depending on the purpose of use as well as the object of the goods, there will be appropriate adhesive tapes to fix the product in the best way and achieve quality efficiency. The tape provided by Sky Pak has the following outstanding features:
Ideal mic readings in clear tape products
Any material or commodity has its indicators of quality. The same goes for duct tape and this product takes the measure as the mic index to evaluate the quality of the product. Clear tape is a tape product line that is rated as having the top mic index, meaning that its durability, adhesion, and water resistance are all high. The tape provided by Sky Pak has a mic index of 50-60, so the tape is thick, strong, and durable, so it ensures 90% of the safety of the goods.
Adhesive Tape Clear has a thick structure and stable clarity
The product is composed of 2 main layers, a base layer and a layer of ACE adhesive to create adhesion, the inner tape has the ideal thickness when pasting on the goods, and does not affect the size as well as the packaging problem, of shipping products. With opaque tape, we cannot see things clearly through the tape, but with clear tape, they are no different from second mirrors to help readers see clearly.
High durability and water resistance
Adhesive tapes are very durable, so it is not easy to damage them if placed in an environment where the temperature is not too high and is not affected. On average, a roll of adhesive tape has a lifespan of 8-10 years and even longer if well maintained. So a roll of adhesive tape can be used for a long time without worrying about damage.
A thick 2-layer structure, effective waterproofing, and clear tape help the product avoid being soaked and moldy due to the harmful effects of water or moisture.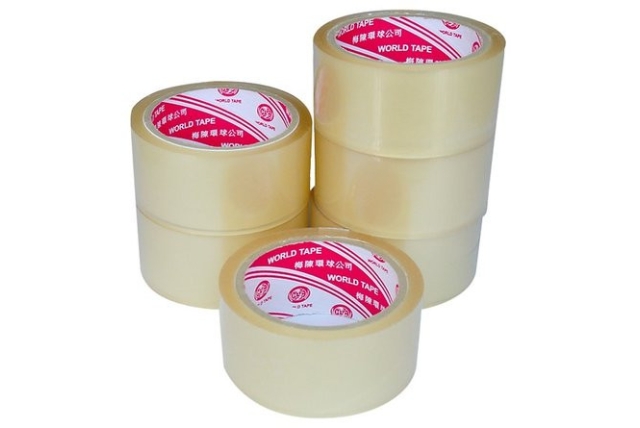 The benefits of Adhesive Tape Clear
Adhesive Tape Clear helps to support gluing, fixing papers on flat surfaces, or packing goods in cartons. Helps users keep their items in place to ensure maximum safety of more than 90% of the goods inside during the move.
Not only has the main function fixed, but it is also highly waterproof, protecting objects and goods from mold in bad weather conditions.
There are many types of clear, yellow, and color-printed tapes for each customer's product needs.
The product is compact, lightweight, easy to store, and has a longer shelf life than other adhesives such as water glue…
Application of Adhesive Tape Clear
Clear tape is used a lot in product packaging. From packaging small products in sales, and online delivery to export products all can use this product. This type of tape comes in a variety of sizes and is suitable for packaging small goods into large cartons. The adhesive ability is very good, so it is very unlikely to break or break the glue, making the transportation process easier.
Adhesive tape is also often used in offices and companies. Duct tape is often used by employees to pack papers, documents are better preserved. At corporate offices, documents, documents,… are often sent to partners and customers, so this product becomes an indispensable packaging item.
In addition, duct tape is also widely used in household activities. In daily life, many things need to be used with tapes such as gluing papers, and items, packing goods, and decorating houses,… So many households, especially those with wholesale businesses. Small sellers can equip themselves with rolls of tape to use when needed.
In addition to the sturdy, durable structure, and the ability to withstand large loads, Clear Tape is also a tape with high aesthetics. With transparent properties, when pasted it does not affect the color and appearance of the product. That is why they are popular when used for packaging goods.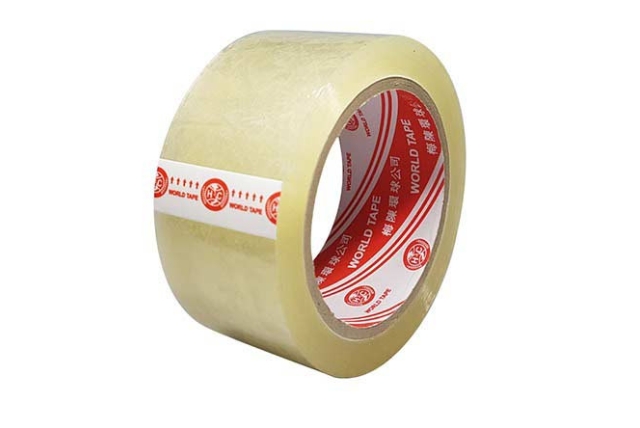 Why should you buy Adhesive Tape Clear at Sky Pak?
Currently, on the market, many places provide adhesive tapes with a variety of prices and sizes. Customers should carefully study the information about the origin, specifications, and price before buying. Fragile tape products provided by Sky Pak ensure the following factors:
Up to 50% reduction in noise during packaging compared to other tapes on the market.
Adhesive film thickness from 50-60mic is very strong and less prone to tearing during the process of pulling the tape to stick.
Commitment to enough volume, enough length of tape as printed on the package.
Available stock, all sizes to choose from for customers.
Buy adhesive tape in bulk, immediately contact the hotline: 079 3333 086 for a good price policy and free shipping.
Sky Pak hopes this article will help you better understand the product Adhesive Tape Clear. From there, you can choose the optimal packing solution for individuals and businesses.
SPECIFICATIONS
SIMILAR PRODUCTS