IMPORT PRODUCTS AT A BEST PRICE
PRODUCT INFORMATION
In recent times, Shockproof air columns are one of the most popular and safest solutions on the market in order to diminish risks of damage and improve aesthetics. Shockproof air columns are used widely in the process of packing goods. This is a new kind of packaging material that can help to resist shock, prevent friction as well as minimize the collision between goods during the shipping process which can make a professional impression on consumers.
Information about the shockproof air columns
Shockproof air columns have column structure with the main component is multi-layer HDPE plastic whose thickness reaches the 50 mic standard. HDPE is known for its excellent durability, resistance to natural corrosion such as water, wind, acid rain, etc., and is resistant to ultraviolet rays from sunlight. This feature makes the shock-resistant air column able to protect superior goods, especially high-end products that are easily damaged during transportation such as wine, ceramics, glassware, potted plants, electronics, etc.
Roll packing is convenient. When using, just cut to the right size for the goods that need preserving and then inflate with the help of an air blower.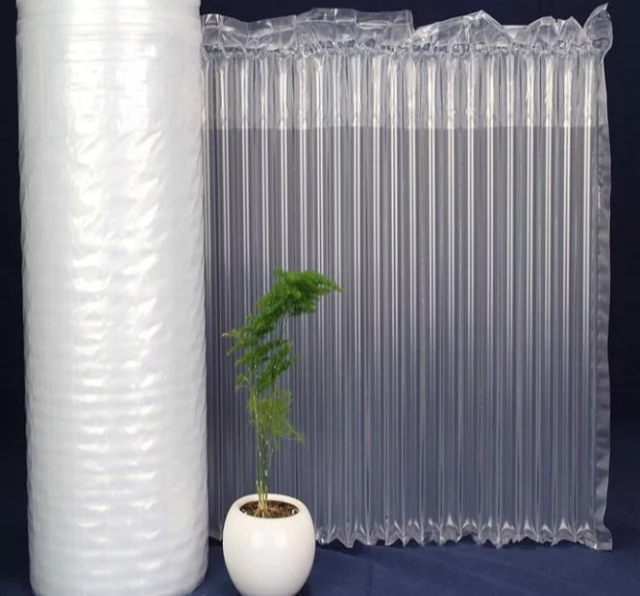 These are suitable for packaging high-end fragile products; for example, wine, ceramics, glassware, potted plants, electronic components, etc.
The superiority of the shockproof air column in goods protection
The best product protection on the market today
The roll structure saves storage space
Save time and labor costs because it only takes about 5-10 seconds to inflate the air column.
Various sizes according to customer's needs
Increase the aesthetics of the package
Smart airlock design which will help not release air in the remaining columns when one column is torn.
Reusable multi-layer HDPE plastic
The cargo protection mechanism of shockproof air column
When packing the goods, the shockproof air coil is cut to a sufficient size to wrap around the package and inflate with an appropriate amount of air. This air column is used to cover the goods. Constructed from air columns contained in HDPE to reduce friction, resist impacts and protect goods against the strong collision in the transportation process.
Being constructed from air columns contained in thick HDPE plastic can protect goods against the strong impact of transportation.
Does the anti-shock air column have any defects?
Shockproof air columns are a superior product in terms of goods protection, so there is almost no risk both for consumers and sellers. However, customers also need to consider when choosing to buy.
The shockproof air column is the most expensive among the airbag products. Therefore, if the goods are not of high value, it will be better to choose another solution that is more economical.
Machines supporting the blowing air process are also not cheap, so you can pump manually if you don't need to pump on a large scale.
Professional air column blower (left)
and cheap manual pump (right)
What standards does the shockproof air column need to meet?
Carton dunnage bags need to get the SGS certification
Suppliers meet the ISO 9001:2015 quality standards
ISO 9001 is a standard of quality management systems, which is developed and published by the International Organization for Standardization and recognized all around the world. Being certified to this standard means that the business meets 7 quality principles including: Leadership, Involvement of People, Approach to Process, Innovation, Evidence-Based Decisions and Relationship Management.
The above 7 principles are for businesses to improve their management quality and ensure the quality of product to serve consumers. Supplier of shockproof air columns that meets ISO 9001:2015 standard, is highly appreciated for its reputation as well as uniform product quality.
In addition, the shockproof air column achieves the best use, the air blower must also ensure the quality. The blowers need to have international certification of quality and get CE and RoHS standards recognized by the European Union.
ISO 14001:2015 certified supplier
ISO 14001 is an international standard for environmental management systems published by the International Organization for Standardization (ISO).
ISO 14001:2015 standard was developed to create an environmental management system to help organizations reduce their negative impacts on the environment of their businesses.
Suppliers of shockproof air column certified ISO 14001:2015 are enterprises with a production process that is less harmful to the environment and uses environmentally friendly plastic materials.
European standard airbags and airbag blowers
Airbags need to get SGS certification
SGS standard for the airbags
SGS is the abbreviation of Société Générale de Surveillance SA, a multinational company founded in 1878, based in Switzerland. SGS has the main role of checking the quality and status of the businesses' products whether those meet the health and safety standards have been set or not. SGS certification for airbags is considered as the basis for customers to trust the quality and safety of the product.
In addition, to make the airbags have the most efficient use, the airbag blower must also be qualified. Air blowers need international certification of quality, CE standard and RoHS standard recognized by the European Union.
Standards for the airbag blowers
CE standard pumps (Conformite Europeenne). Testing standards and product quality certification of countries in the Union of Europe (EU)
ROHS standard pumps – directives of the European Union limit the use of some dangerous substances in electrical and electronic equipment over the past decade. Regulations on limiting the use of six chemicals including lead, catmi, mercury and chromium chromium six, as well as fire -proof anti -fireproof bipheny (PBB) and polybrominated dipheny ete (PBDE).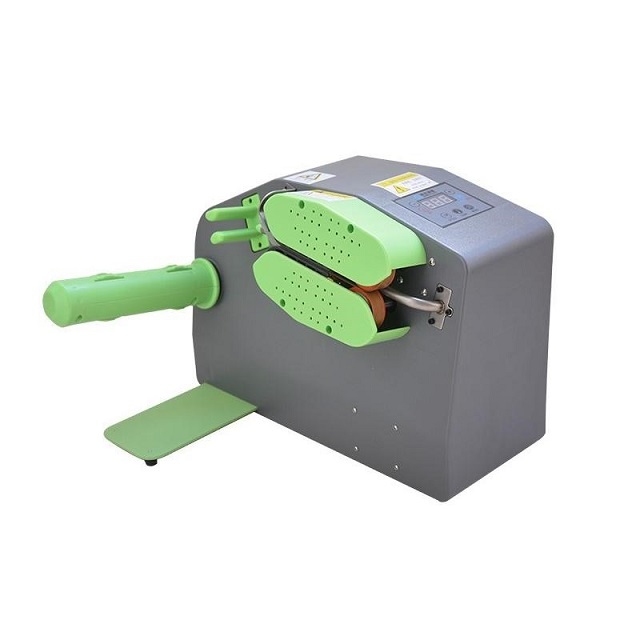 A convenient solution for customers buying shockproof air columns of SKY PAK
Shockproof air column products provided by SKY PAK meet ISO 9001: 2015 and ISO 14001: 2015 standards
SKY PAK is a distribution agent of shockproof air columns that meet ISO 9001: 2015 and ISO 14001: 2015 standards, quality and prestige commitment is always a top priority.
Offering a full service package: quick and dedicated consultation, free samples, professional purchasing and delivery process
Instructions for use and advice on the size of the airbag in accordance with the needs of use
Competitive price, good discount according to purchase quantity
1-to-1 replacement warranty for the airbags with poor quality
SPECIFICATIONS
Column size 20cmx50m, 30cmx50m, 40cmx50m, 60cmx50m
Packing: 3-6 rolls/carton
Material: good-strength HDPE plastic.
Certification: European CE standard for pumps, SGS-ROHS Test, MSDS…
SIMILAR PRODUCTS