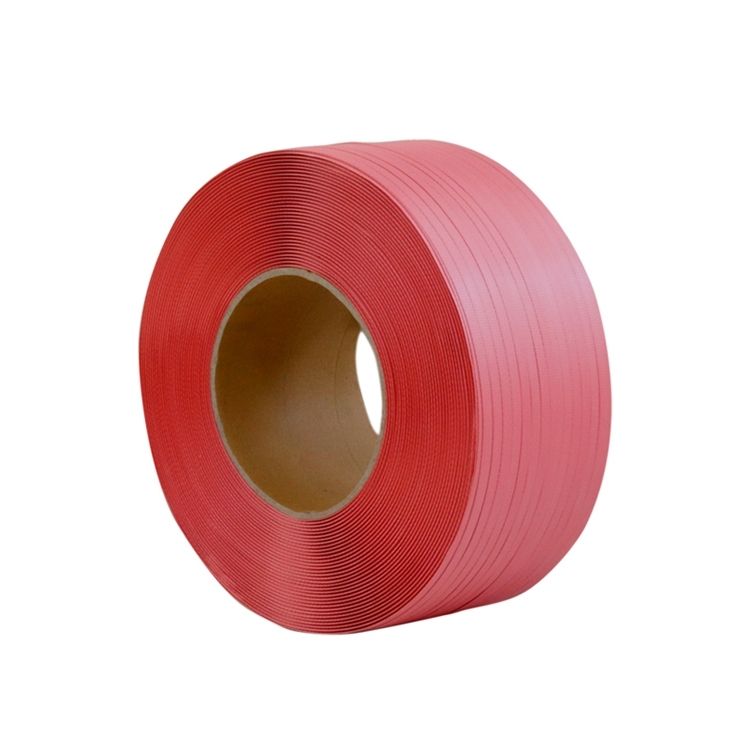 PP Strap
IMPORT PRODUCTS AT A BEST PRICE
PRODUCT INFORMATION
Because of their low cost and durability, PP straps are the most popular choice for freight transport and import-export firms on the market. Products are used to reinforce containers, secure things on pallets during transit and storage, and other applications.
Customers can use the information in the following article to learn about the product's benefits and drawbacks, as well as to select a solution that fits the features of your goods. 
Basic information about PP strap
Features of PP strap manufacturing material
PP strap is made by blowing and extruding polypropylene plastic and is used to tie items together.
Polypropylene (PP) is a colorless, odorless, tasteless, and non-toxic material. To generate completed products with more eye-catching colors, the manufacturer combines extra coloring particles when making these plastic beads. Straps made of PP plastic come in a variety of colors and are useful for sorting packages.  
Since PP plastic is made from inexpensive and safe components and has various advantages such as elasticity, toughness, and anti-deformation, it is used in a wide range of applications.
Because of their low cost and durability, straps made of PP plastic are the chosen alternative for freight and import-export companies. 
Features of PP strap
The strap firmly grips and fixes the items thanks to an embossed checkered form that creates a good frictional texture. Straps made of PP plastic are available in a variety of common colors, including black, blue, white, and yellow.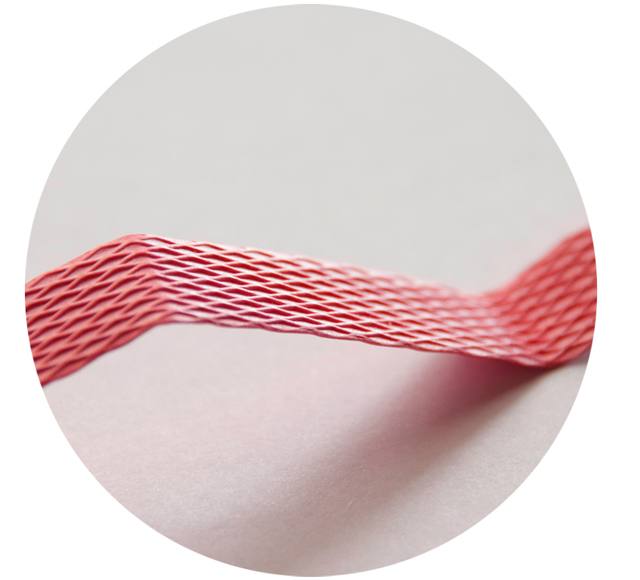 Straps made of PP plastic stretch around 25% when packed, but can be elastic about 10% afterward, thanks to the properties of PP plastic that SKY PAK described above. When a shipment or pallet settles, the straps maintain tension, ensuring that the PP straps remain secure.
Accessories come with straps made of PP plastic in packing operations
               + The set of strapping pliers and packing seals. Plastic or steel buckles can be used on PP straps.
Because of the lack of toughness and heat resistance of PP straps with low primary resin content, utilizing an automatic strap tightening machine with heat can destroy the strap.
               + Strap tightening equipment that tightens the straps automatically
Used for high-quality PP straps with a high percentage of virgin resin. To save time and money on labor. 
Customers need to pay attention to this point to choose quality products that are suitable for their budget.
The reason why straps made of PP plastic are most commonly used in the market
Strong tensile strength

,

high-temperature resistance

and

very good elasticity

There are

a variety of colors to pick from

, like red, blue, yellow, purple, and others, making it easier for firms to identify their products

Cheaper than PET or composite straps
Lightweight

and

easy handling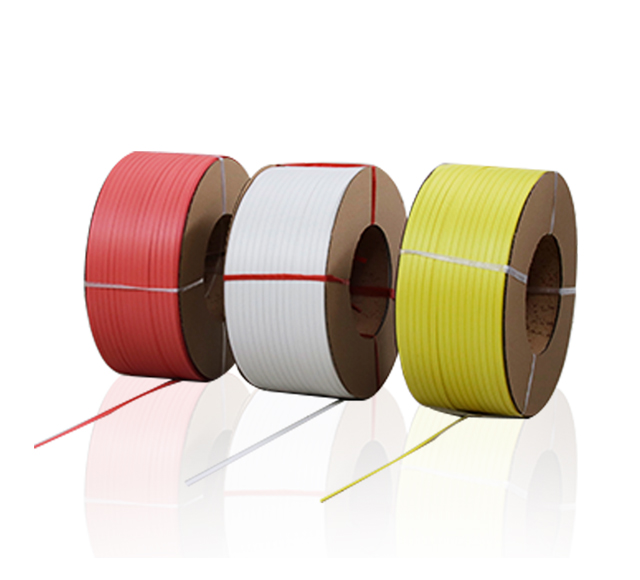 Aside from the numerous advantages valued by corporations, straps made of PP plastic have certain drawbacks.
Disadvantages of PP straps
Straps made of PP plastic are usually sensitive to ultraviolet light

Vulnerable to the negative effects of high temperature

Flammable
Customers can utilize the aforementioned qualities to help them choose the proper straps for their needs, or they can seek additional advice from SKYPAK experts.
Limitations and risks when choosing PP straps
Understand the characteristics of the item that needs to be packaged and shipped

Choose a reputable supplier

Consult solutions from suppliers

Store PP straps in a cool workshop, avoid exposure to fire or sunlight
When should PP straps be used?
Widely used in the fields of packaging, strapping items, materials, semi-finished products, and finished products in the Brick, Ceramic, Wood, Iron and Steel, Aluminum, garment, metallurgy, and electronics manufacturing industries, as well as in some fields of freight forwarding, construction, and so on.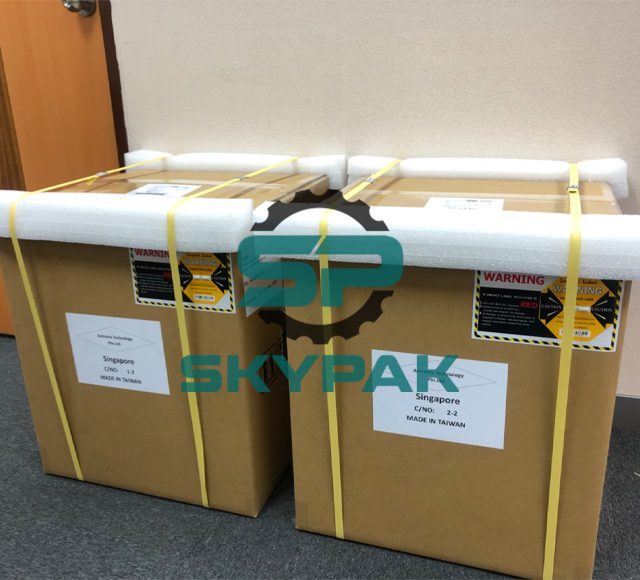 Convenient solution for customers buying PP straps from SKY PAK
SKY PAK is a distributor of PP strap products in Vietnam market, committed to quality is always a top priority. 
Providing a comprehensive service package: Quick and attentive consultation, free sample supply, and a professional purchasing and delivery process are all available to you.

Support consulting services for various package kinds, as well as full instructions on how to utilize the product

Price is competitive, and there is a good discount based on the number of purchases.

PP strap goods that do not guarantee quality come with a one-to-one warranty.
Hopefully, the PP straps information compiled by SKY PAK has provided customers a good overview of the product and enabled them to make an informed decision for their business.  
SPECIFICATIONS
Size:
Wire 19mm 
Wire 16mm
Wire 15mm
Wire 14mm
Weight: 10 – 12 kg/roll·
Packing: 1000m/roll
SIMILAR PRODUCTS