IMPORT PRODUCTS AT A BEST PRICE
PRODUCT INFORMATION
Composite straps are utilized for high-value or easily damaged shipments in transit because their capacity to safeguard items is practically total.
In the global market, the product is the best and most popular solution for fixing packaging. The TUV-certified composite strap has been tested and shown to be of high quality.
Basic information about composite straps
Properties of composite strap manufacturing materials
Composite straps are named based on the material that makes up this product, composite.
Composites are made up of two main components: reinforced materials made of glass fiber, carbon fiber, acramic fiber, and other materials that give the composite physical and mechanical properties like strength and stiffness; and an outer coating made of PP (Polypropylene) and a base material that ensures the reinforced components inside the composite are linked together to form a monolithic and unified composite. 
Features of composite straps
The strap made of this material has a high bearing capacity and mechanical strength owing to the particular structure of the composite, allowing the package to be firmly secured during long-distance transit.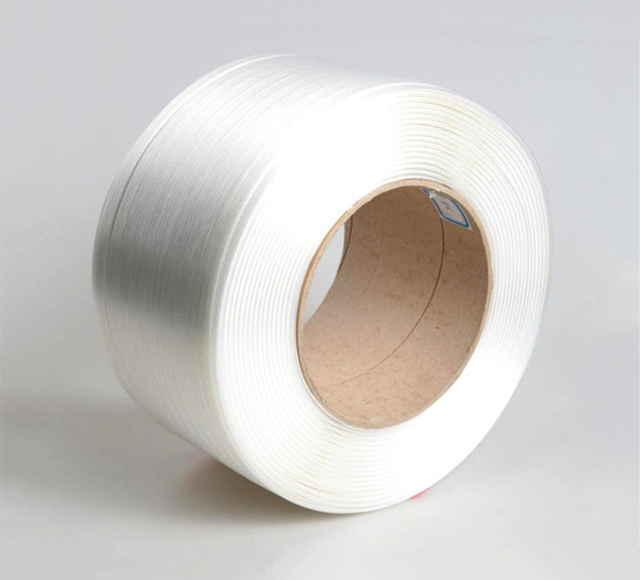 Available in milky white color, packed in rolls, about 250-600m per roll.
Accessories that come with composite straps are in packing operations
               + Strap buckle: strap buckle, typically, there are five varieties that correlate to five distinct strap sizes.
13mm buckle: Use for 13mm composite strap
16mm buckle: Used for 16mm composite strap
19mm buckle: Use for 19mm composite strap
25mm buckle: Used for 25mm composite strap
32mm buckle: Used for 32mm composite strap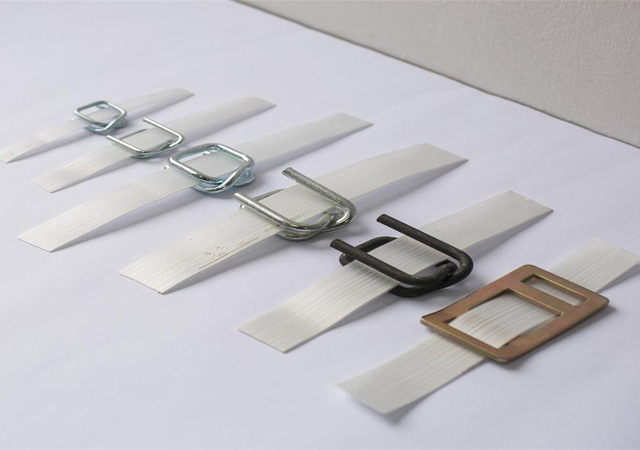 + Strap tensioner: reinforcement for tighter strap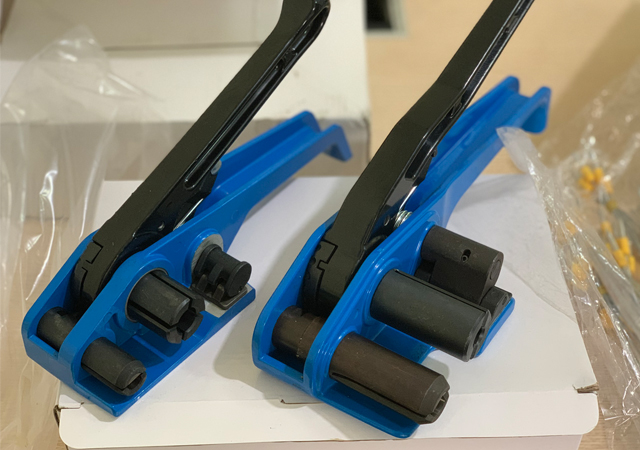 Video tutorial on composite strapping with belt tools
Advantages of composite straps
Thanks to a polypropylene coating, composite straps have a high strength and are resistant to the impacts of harsh external conditions.

Because the product has no sharp edges,

it is safe to use

; it is easier to tie products at a tiny angle; and it is tough to manipulate.

Keeping products from being broken

by minimizing collisions in freight transport: can be tightened, gripping the cargo box.

It is

6 times lighter than steel belts of the same length

, making it simple to use while conserving space and labour.

Composite straps

can be reusable

, ecologically friendly
Disadvantages 
The cost is higher than that of straps from other materials.
Customers can utilize the aforementioned qualities to help them choose the proper strap for their needs, or they can seek additional advice from SKYPAK experts.
When should composite straps be used?
Composite straps are utilized in logistics transfer of big products or long-distance transportation because they are shock-resistant.
Customers should utilize it for high-value, fragile commodities, such as glass, ceramics, beverage, fiber optic cable manufacture, heavy industry, mechanics, building materials, factory baling machinery, fastening steel structures, and so on.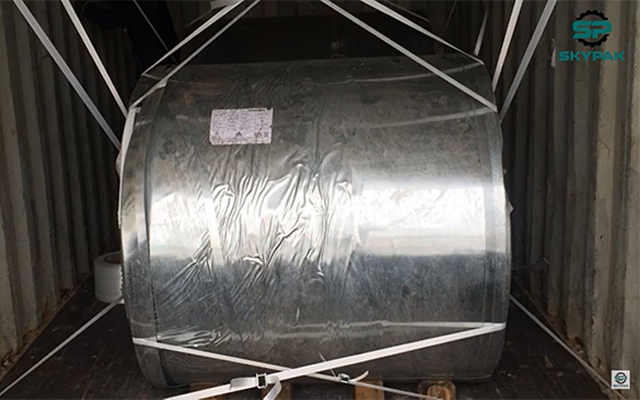 Choose the right strap size for the package
Different loads are strapped with different strap sizes. As a result, customers must have load information in order to select the appropriate strap type. Consider the following factors while selecting composite straps:
               + Volume of packages to be transported
               + Strap width
               + Strap length
– Common width is about 13-16 -19 -25 -32 mm, with the load capacity from 0.5 to 2.4 tons
Note: Customers should choose a reputable supplier and consult a suitable solution for the characteristics of their packages.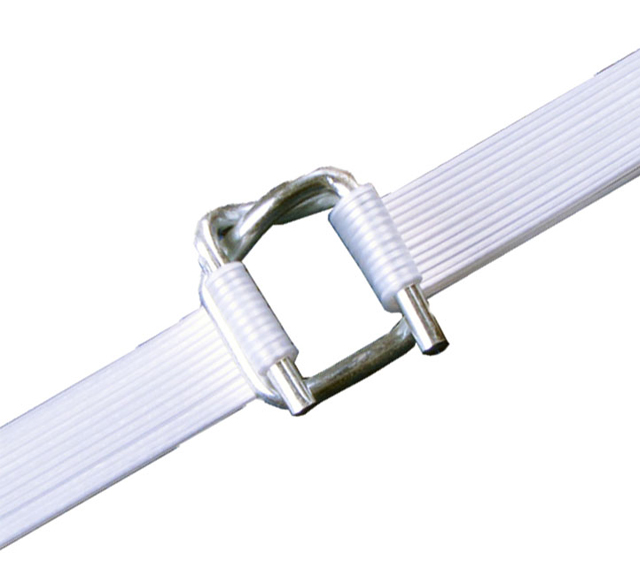 TUV Rheinland quality certification for composite straps 
TUV Rheinland (the Federal Republic of Germany) was founded in 1872, has offices in 66 countries, and is headquartered in Germany. Technical testing to determine the quality and safety of products and services in accordance with international standards.
The composite strap is TUV Rheinland certified, indicating that it is of extremely high quality and is well trusted.
Convenient solution for customers buying composite straps from SKY PAK
SKY PAK is a distributor of TUV Rheinland certified composite strap products in Vietnam market, committed to quality is always a top priority. 
Providing a comprehensive service package: Quick and attentive consultation, free sample supply, and a professional purchasing and delivery process are all available to you.

Support consulting services for various package kinds, as well as full instructions on how to utilize the product

Price is competitive, and there is a good discount based on the number of purchases.

Composite strap goods that do not guarantee quality come with a one-to-one warranty.
Hopefully, the composite straps information compiled by SKY PAK has provided customers a good overview of the product and enabled them to make an informed decision for their business.