Any type of industry today, which is involved in the production and transportation of goods, is most likely already familiar with EPAL certification. EPAL allows goods to be shipped throughout Europe and worldwide.
What is EPAL certification?
License to manufacture pallets according to European standards issued by the European Pallet Association.
EPAL stands for The European Pallet Association, founded in 1991. EPAL is primarily focused on the development and success of transportation systems worldwide. EPAL grants licenses to pallet manufacturers and repairers. Products with EPAL certification undergo continuous and rigorous testing. Therefore, EPAL can guarantee the highest consistent quality worldwide for EPAL pallet products and wooden pallets.
Every EPAL-licensed business must meet certain requirements of the UIC 435-2 standard.
EPAL pallets comply with standards in most countries through ISPM-15 standard IPPC handling.
Some standards of pallets with EPAL certification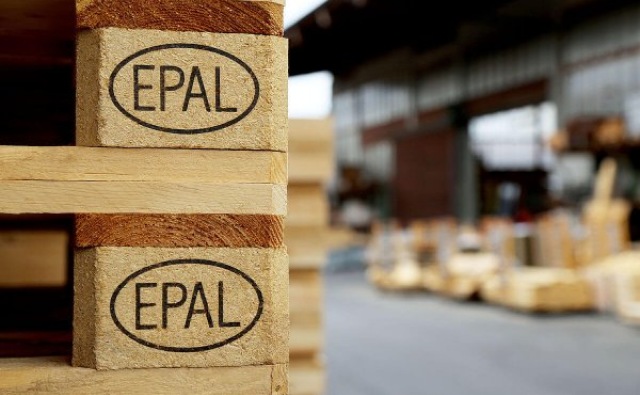 EPAL pallets have standard dimensions of 800 x 1200 x 144 mm, conform to UIC 435-2, and are manufactured only under license from the European Pallet Association (EPAL).
EPAL uses the specified number of nails to fix the pallet. The number of nails is 78 and they must be nailed in a specific pattern.
The weight of EPAL pallets ranges from 20kg-25 to kg.
The raw material for the production of pallets is kiln-dried pine wood, with a moisture content of less than 20%, ensuring no mold growth.
You'll also find the EPAL logo at the bottom right corner. All of these steps are taken to ensure that the pallets in circulation are high-quality pallets and that the businesses purchasing them know they are buying from a trusted source.
What are the benefits of EPAL-certified pallets?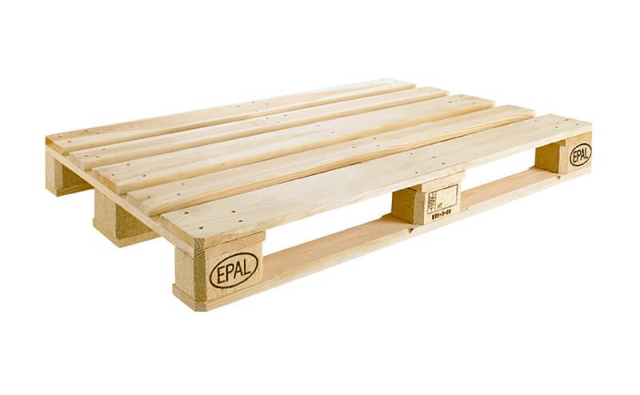 EPAL pallets are manufactured under strict quality regulations (UIC 435-2 standard), and are periodically inspected. All pallets that meet EPAL's criteria must be authenticated. Therefore, the absence of inspection stamps and approval marks indicates that it is a fake pallet, which can damage the goods in transit. At the same time, if transported on a non-standard pallet can lead to customers rejecting the goods, or even being severely fined by the authorities.
The wooden pallets are made according to EPAL standards to ensure:
Meets size specifications in Europe and around the world.

Ensure the safe and continuous transportation of goods from the warehouse to the various means of transport without any problems.

Ensure the most stable storage of goods.

Ensure maximum labor safety thanks to the best quality of pallets.

Ensuring that businesses and end users receive pallets that are reliable, repairable, recyclable, and usable for many years, reducing costs.
Today EPAL certification is widely used throughout Europe, North America, and Asia and is accepted by a number of other countries around the world. EPAL pallets are now an important and indispensable part of any business.