The preservation of packaged foods against oxidative degradation is essential to prolonging the shelf life of foods. The Ohunter oxygen absorber packs play an important role in removing dissolved oxygen and preserving the integrity of the color, texture, and aroma of foods. And most importantly, inhibiting aerobic bacteria that cause food spoilage. Depending on the purpose of use, there will be different types of oxygen absorber packages. The following article will classify the Ohunter oxygen absorber packs suction package as suitable for each use.
Sort by product characteristics
Normal Ohunter Oxygen Absorber Pack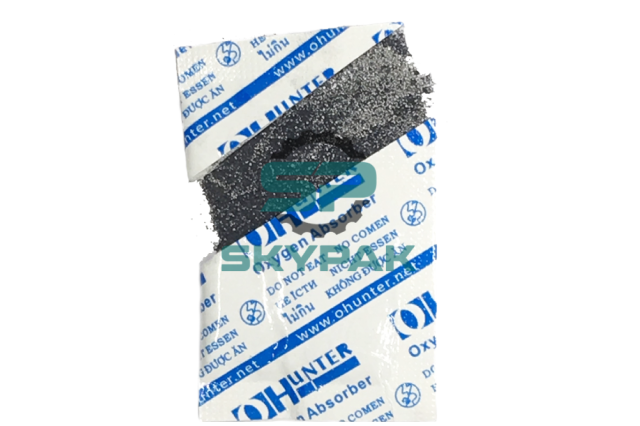 The product of the oxygen absorber package usually has a 2-layer structure. The outside is a PET (Polyethylene terephthalate) plastic layer and the inside is a PE plastic layer. This type is not moisture and is oil-resistant. Although regular oxygen absorber packs still ensure to perform as well as other types of oxygen absorbers, we recommend that they only be used for products with grease-free ingredients. For example, dried fruits, pharmaceuticals, etc.
Ohunter Oxygen Anti-Oil Absorber Pack (anti-oil)
Although they all have the same oxygen absorption function, on the market today, manufacturers have almost switched to using oil-resistant ohunter oxygen absorbers because of their superior features.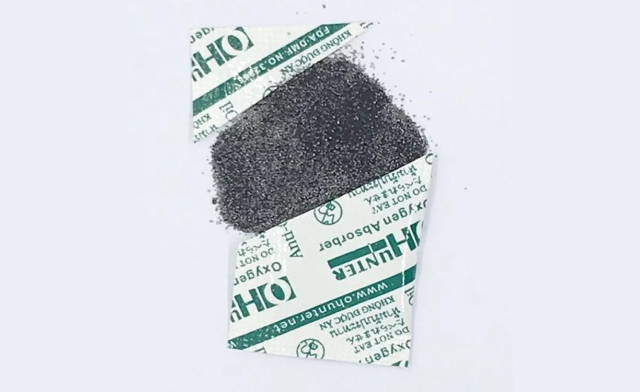 The product of the Anti-Oil Oxygen Absorbent Pack (also known as the Anti-Oil Oxygen Absorbent Pack) has a 3-layer structure. The outer shell is a strong resistant PET (Polyethylene terephthalate) plastic shell, followed by a layer of high-quality paper, and finally a clear layer of PE plastic. Which, the middle layer of high-quality paper is quite thick oil-resistant paper but still ensures that oxygen can pass easily, without causing blockage by oil.
Most of these types are used to preserve foods containing oil, such as mooncakes, pia cakes, nuts: cashews, sesame seeds, pumpkin seeds… and seasoned dried seafood.
Sort by capacity
Based on product capacity or package capacity, ohunter oxygen suction packs include 15cc, 30cc, 50cc, 100cc…
Since Oxygen makes up 21% of the composition of the air, 1l of air is equivalent to about 210ml of oxygen. Thanks to its ability to remove oxygen 8 times its capacity:
50cc and 100cc oxygen suction packs are similar to products packed with larger capacities.
30cc oxygen suction pack (equivalent to 30ml capacity) is suitable for packaged products from 500ml – 1000ml
15cc oxygen suction pack (equivalent to 15ml capacity) is suitable for packaged products with a capacity of less than 500ml.
Sort by ingredients
Oxygen absorber packages Ohunter all have FDA, SGS test, and ISO certification, they meet the quality requirements of most countries. Whether it is difficult markets such as the US, EU, or Japan.
However, for some specific items, the composition of the oxygen absorber package does not contain metal. So, to ensure the best quality, consider choosing an oxygen absorber pack that contains alcohol or some other organic powder.
All types of Ohunter Oxygen absorbers have the function to help preserve raw materials and packaged foods from all forms of decomposition, mold, and bacteria. However, to achieve the best preservation effect, customers should choose the type of oxygen absorber package suitable for the characteristics, capacity, and composition.