In packaging work, wooden pallets are essential logistics equipment. Pallets made from wood are movable, stiff, flat-surfaced materials that can withstand heavy loads.  Pallets are made from wood for storing, assembling, or transporting goods. They improve production efficiency by allowing goods to be moved and stacked easily using machines or tools, such as pallet trucks.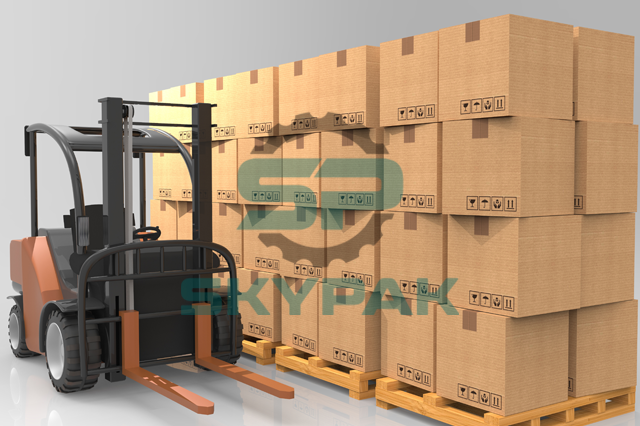 How are wooden pallets used?
Pallets are one of many helpful tools used in industries around the world. Wooden pallets are increasingly proving useful in handling mechanical goods. Industries use wooden pallets to transport finished products from one place to another. They can bear heavy loads without any difficulty. Therefore, they are so easy to stack items on wooden pallets for storage and transportation purposes. 
Pallets made from wood are versatile and helpful to keep goods safe, no matter what product you are dealing in as machinery, furniture, food, paper, etc.
Wooden pallets for export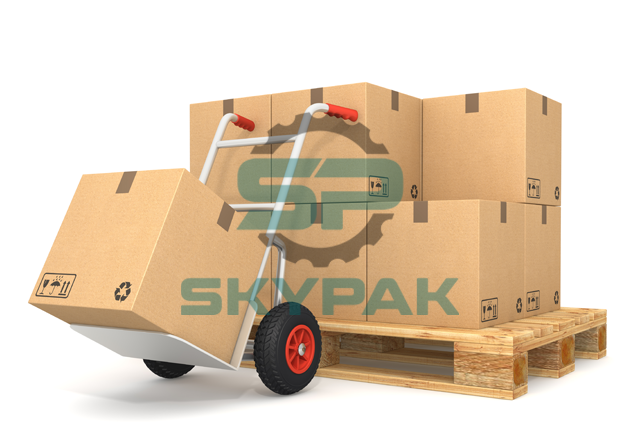 Wooden pallets are no longer strange materials in import and export businesses. They help bring products and goods to their destination safely. Pallets made from wood facilitate and simplify loading and unloading with lifting devices such as forklifts.
On the market today, there are two popular types of export wooden pallets: pine wood pallets and acacia/melaleuca wood pallets. In Vietnam, Acacia/melaleuca wood pallets can be used for exporting goods to neighboring countries such as Laos, Cambodia, Thailand, etc. However, to facilitate transportation and customs clearance of goods into fastidious markets such as the US, UK, and Germany…, it is mandatory to use high-quality pine pallets, meeting international standards such as EPAL (issued by the European Pallet Association) and ISPM-15.
Wooden pallets used to lift merchandise
Pallets made from wood are often used to store large, bulky products or goods. Pallets made from wood are a good idea for lifting wooden items such as furniture, mattresses, and sofas to avoid direct contact with the concrete floor. Since concrete can draw moisture from the ground, it's not a huge amount, but it's something to consider. And if items get infiltrated moisture, they may end up damaged. Therefore, using pallets made from wood to lift the millet is the solution.
Wooden pallets are used in transporting electronic equipment
Electronic devices such as televisions, computers, and electrical panel components are fragile, so you need a reliable product storage accessory. Depending on the type of electronic equipment, you intend to store or transport, the pallet must meet certain requirements. A large number of electronic products are sensitive to static charges. Therefore, you need anti-static wooden pallets. Pallets made from wood prevent the generation and accumulation of static charges that can damage electronic components.
No matter what kind of goods you are transporting, pallets made from wood can help you with this transportation. Whether it is a single shipment or multiple shipments, pallets made from wood offer a safe and easy-to-handle solution. While on the surface, using wood may not be a particularly eco-friendly solution, most pallets today are produced from sustainable sources and are of course reusable.