Choosing the wrong export pallet can have great consequences for your supply chain: distribution network disruptions, delays, loss of goods, and safety issues for partners. This is why it is important to know how to recognize quality pallets when choosing a supplier. However, with dozens of potential risks that exist, it is easy for users to make mistakes while choosing pallets. In this article, discover what makes a quality pallet and understand them well before making your final choice.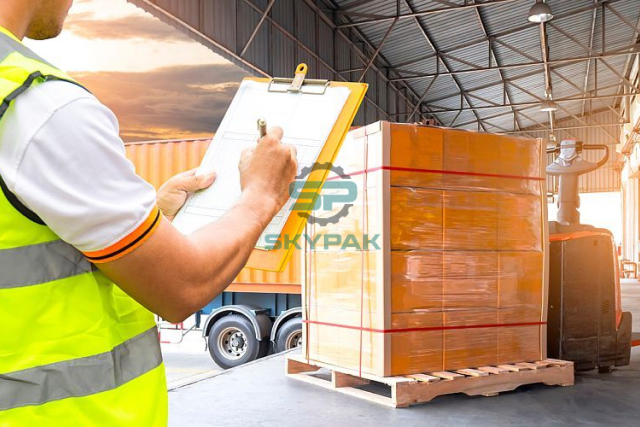 What criteria must quality export pallets meet?
Quality wooden pallets are pallets that are protected from mold
Before sourcing pallets, it is important to check that they have gone through the drying process. Humidity above 18%, will make pallets susceptible to mold growth. Depending on the type of wood, storage conditions, and means of transport, pallets can become moldy. Mold can be the biggest enemy of wooden pallets. In addition to reducing the performance of pallets, they also affect the quality of the goods being transported or even render the goods unusable. As a result, your export pallets must undergo a drying process that, by lowering their natural moisture content, protects them from mold growth.
Quality export pallets are pallets that are protected from pests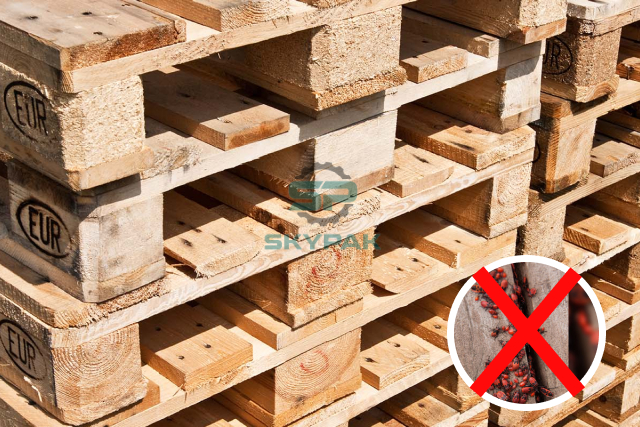 Depending on the origin of the wood used to manufacture the pallets, they may harbor insect larvae. To prevent the spread of insects, environmental contamination and potential damage to areas, all pallets shipped throughout Europe must be handled according to 2 common methods:
Chemical treatment with methyl bromide (MB): Pallets will be disinfected with methyl bromide chemicals.
Heat treatment: Pallets will be heated at high temperatures for 30 minutes to kill insects and their larvae.
Quality pallets are standard pallets
Quality export pallets are pallets that work in each stage of your supply chain. With supply chains increasingly automated, standardization of pallets is now inevitable. That's why it's important to understand the necessary pallet formats for your business.
For example, depending on the layout of your warehouse and how you access the pallets, it is important to ensure safe access from different sides of the pallet. The access points correspond to the number of edges the stacker truck can enter to lift and move the pallets. There are two configurations:
2-point access pallet: this type of pallet can only be accessed from the front or the back. This design can sometimes lead to difficulties in handling because it is necessary to pay attention to their orientation during storage. They can be cheaper than 4-way pallets.
The pallets have 4 access points: more practical, these pallets can be entered from any side. Transport and storage facilitate better because they do not need to be placed in a certain direction. These pallets avoid the use of complicated operations for transport equipment.
2 kinds of important certificates are required for export pallets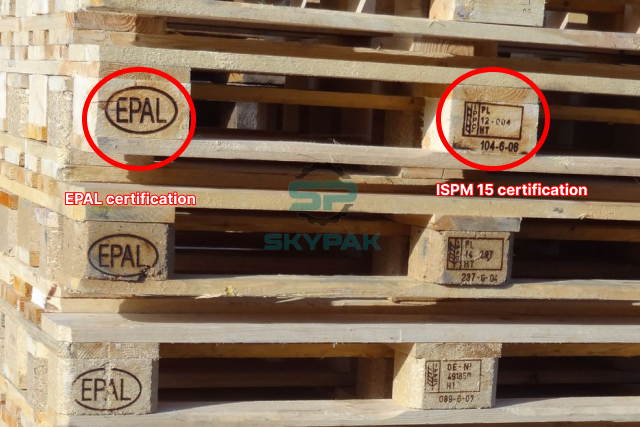 All export-eligible pallets must meet ISPM15 safety standards. This phytosanitary standard was introduced in 2002 by the International Plant Protection Convention with the aim of preventing "the spread between different geographical areas of diseases and insects that can harm plants or ecosystems". It is mandatory for any pallet exported to foreign countries or within the European Union.
Besides, pallets want to export to European countries and especially countries with strict requirements, pallets need to achieve an EPAL certificate, issued by the European Pallet Association. This is a certificate that ensures the size according to the European standard frame, and at the same time ensures that the pallet is manufactured from kiln-dried pine wood, the moisture content is below 20%, preventing mold growth.
In short, a quality pallet is above all a sturdy, reliable pallet that is protected from pests and mold. At the same time, they need to be responsive to your storage and transportation applications.