The industrial automation market is constantly evolving. Industrial automation uses control systems and devices, such as computer software and robotics. Every step of the process can be automated and streamlined with technology. The application of a wooden pallet production robot is an example of an automated process that can assist businesses in many different ways. In this article, let's learn about the benefits of applying robotic technology to the production of wooden pallets.
How does the robot support the production of wooden pallets?
The wooden pallet manufacturing robot offers the ability to assemble wooden pallets of different sizes, quickly and easily. Furthermore, they reduce employee workload by eliminating manual handling of pallets or nailers, while enhancing worker safety by preventing injuries from occurring. In addition, it helps increase production efficiency to about 51 pallets per hour, while ensuring high-quality products.
Advantages of wooden pallet production robot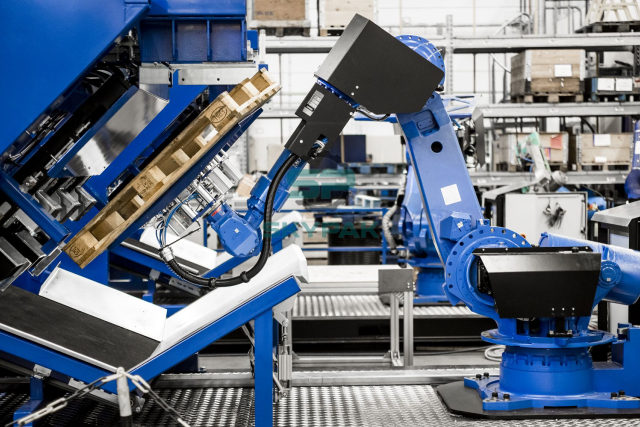 Improve the production speed of wooden pallets
When compared with traditional forms of pallet production, wooden pallet production robots have a great deal of flexibility. The impact of the robot is suitable for all pallet production conditions. They are designed to be suitable for producing many types of wooden pallets with different sizes and designs, in large quantities. The wooden pallet manufacturing robot is capable of sorting, rotating, and stacking products quickly and accurately. As a result, the production speed is significantly improved.
Improved working environment
Dynamic palletizing robots often improve the work environment by enhancing the safety of your production process. This process eliminates the element of manual handling of wooden pallets and thereby eliminates the repetitive injuries that are likely to occur in the workplace. This significantly reduces the risk of injury and creates a safer work environment for employees.
Improved product handling
Often, manufacturing wooden pallets by robot results in less damaged products leaving the manufacturing plant. They have the ability to self-adjust and position the nailing points, and the number of nails accurately. This serves two purposes, first, the company can produce more pallet products without worrying about possible loss due to more damaged products. Second, this improves customer satisfaction with the quality of wooden pallet products delivered to them. The company is less likely to receive complaints about damaged and returned goods.
Increase productivity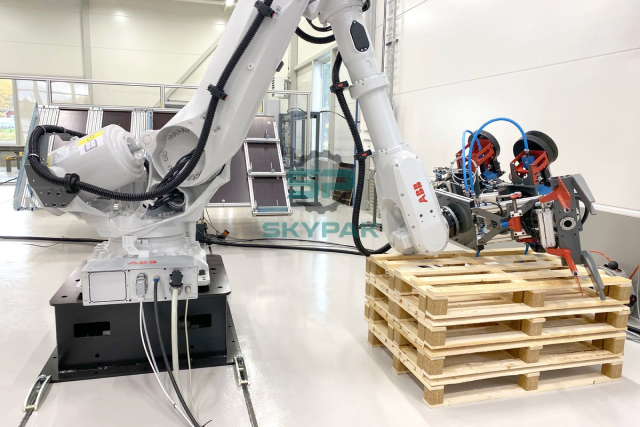 Wooden pallet manufacturing robots eliminate manual labor for assembling, moving, and stacking products. They lift heavier pallets and get the job done faster. They don't generate burnout situations as humans do. With proper and efficient maintenance, they can even operate 24/7. This significantly increases the productivity of the business.