Mass production of wooden pallets used to be a very time-consuming process. In the past, production by hand only required the use of an old-fashioned hammer and nail. Now, modern innovations have made bulk wood pallet handling a faster and more efficient process. Pallets can be made and repaired within minutes. Not only can wooden pallets be produced in large quantities, but they can also be repaired, disassembled, and even reused in equal quantities. Modern engineering has made the whole world of bulk wood pallets a much more streamlined process. Here are some modern technologies applied in the production of wooden pallets.
Conveyor assembly line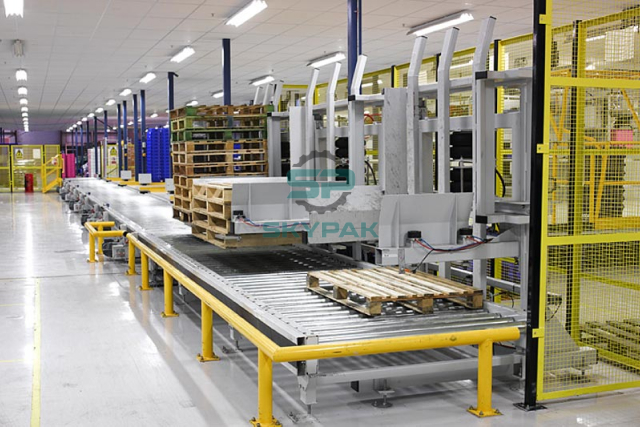 The modern assembly line was the first spark of the industrial revolution. The concept of being able to automate and fast-track much of the assembly process is a game-changer for industries. Production of wooden pallets can be done similarly. Parts are loaded onto a conveyor assembly machine and sent to be assembled piece by piece. These machines can assemble multiple pallets at once and produce thousands of pallets per day.
Automatic nailing machine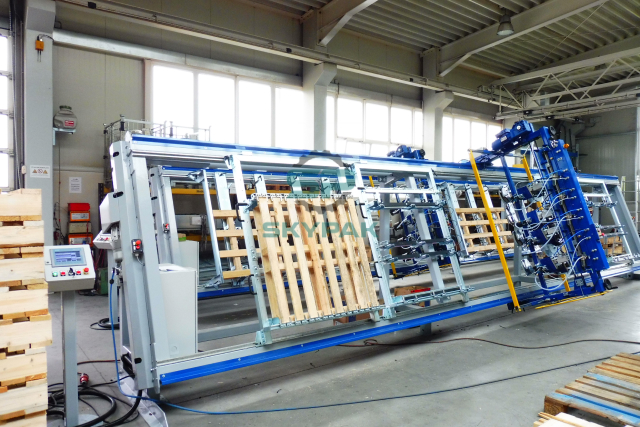 Before the era of automation, wooden pallets needed to be nailed with a hammer, or a nail gun. This process takes a lot of time and effort to stay on track and fast. Now, pallet manufacturers will use automatic nailing machines that can turn the entire complex process into a few simple steps. Pallet components can be lined up and nailed to the board by machine movements. The automatic nailing machine helps to fix the pallet bars together simply by pressing a button or pulling a lever.
Robots for the production of wooden pallets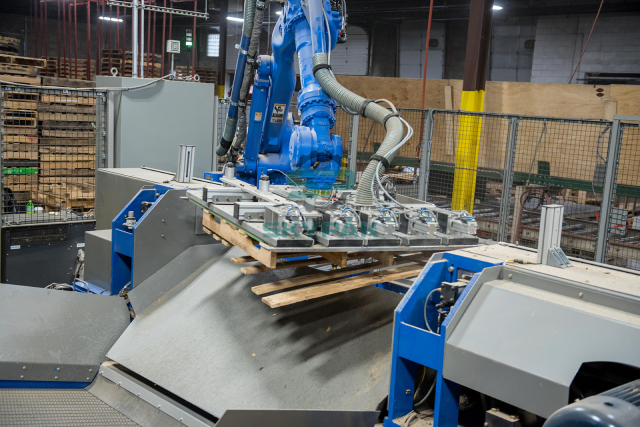 Robots that change the way of production are being applied in many countries worldwide. Many manufacturing facilities have entire robotic assembly lines, and the pallet industry is no different. Robots equipped with sensors have contributed to improving pallet production. A study by McKinsey & Company found that the average cost of building robots has halved over the past three decades while the cost of human labor has escalated. The convergence of these advances through cloud computing has made manufacturing more cost-effective and has accelerated ordering and delivery.
Furthermore, pallet manufacturing facilities use robots to assemble and disassemble old pallets for repair or reuse. This can make pallet recycling extremely quick and simple while eliminating the need for manual disassembly. It's now easier than ever to dismantle and repair old wooden pallets.
Modern technologies are working every day to make the wooden pallet manufacturing industry work faster and more efficiently. New designs, improvements, and machines are being produced daily to help create and repair bulk wood pallets. Businesses no longer have to worry about pallet shortages during the packaging and shipping process. The level of accuracy and safety of pallets is also guaranteed like never before thanks to this technological advancement.