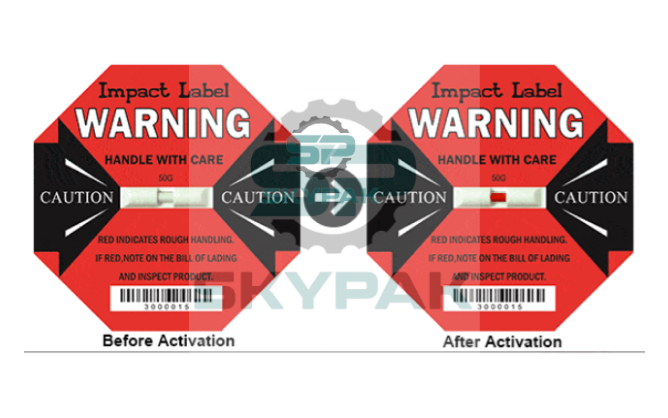 In one study, it was found that during an average trip of 600 km by truck, a shipment will be physically handled 10-12 times, and it is inevitable that certain conditions can cause damage to the vehicle. goods. In such cases, the shock warning label plays a role to help you monitor and check during the cargo journey. Let's learn about the advantages and disadvantages of shock warning labels.
Advantages of shock warning labels
Shock warning labels are easy to use. The label is designed as a decal on the back. When using, just remove the decal and stick it right on the package. The decal on the back of the label is made of plastic, with good water resistance and UV protection, ensuring the product can work well in all transportation conditions.
Each shock warning label has a unique identifier, to aid traceability, so a new label cannot be changed. Ensure absolute safety for the parcel.
The impact detection label has an operating mechanism with absolute accuracy, the shock tube has turned red, and it absolutely cannot return to its original state.
The product is very compact and easy to store.
Help identify problems from manufacturer to shipper and customer.
The impact detection label has 5 types of products corresponding to different sensitivity levels, suitable for the specific nature of the goods inside the package. Includes: 25g, 37g, 50g, 75g, and 100g, corresponding to 5 different colors: yellow, red, orange, green, and purple.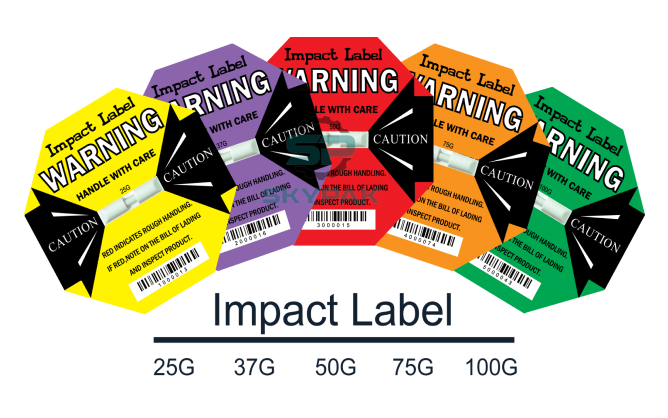 Shock warning label products developed by WAN-YO Enterprise Co., Ltd are certified to meet international quality standards ISO 9001: 2015; Safety and quality certification SGS  and  TUV Rheinland certification ensure the technical, quality, and safety of products according to international standards.
Disadvantages of shock warning labels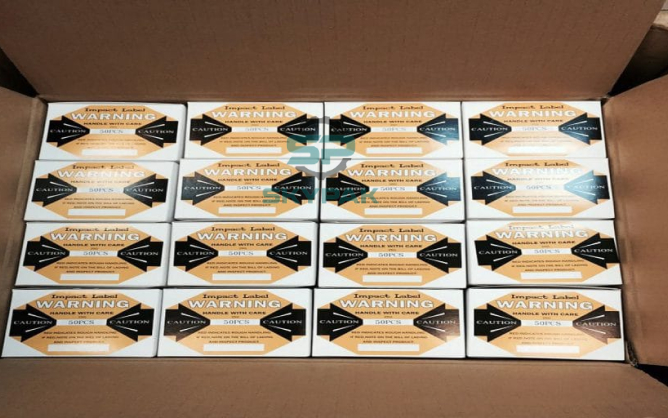 Because of its specific nature, serving large packages with the purpose of transporting long distances, the collision detection label does not have many significant disadvantages, However, users of the shock warning label should still pay attention to one thing. The following problems during the transportation of goods:
As for the 25g shock warning labels, they have the greatest sensitivity of the 5 label types. An excess impact can cause the shock tube to turn red. Therefore, the process of labeling must be careful and gentle. Avoid the situation that the shock tube turns red before shipping, causing waste.
In addition, for products with larger sizes, customers should place 2 warning labels near the bottom of the box, placed at a diagonal angle between the two opposite sides of the box. And especially, the barcode on the label must be saved as evidence, to avoid the case of goods being exchanged during transportation.
Shock warning labels play an important role in the transportation or storage of goods. A small label can prevent and reduce unexpected business losses. According to the American Packaging Association, the use of impact detection labels reduces damage rates by 70% and helps companies achieve protection during shipping.