Dunnage Air Bag is used to limit the movement of goods in trucks and containers. They fill voids, carry loads, minimize vibrations and protect cargo from damage in transit, better than any other form of cargo dunnage. To learn about the advantages and disadvantages of this type of cargo airbag, please continue to read the article below.
Uses of Container Dunnage Air Bag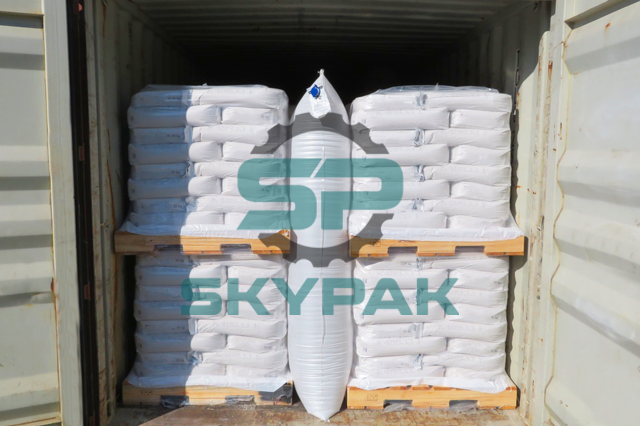 The most common cause of cargo damage is related to cargo falling forward and backward, and pallets can sometimes bounce during transit. Damaged goods not only affect the interests of the business but also adversely affect the relationship with customers. It is for this reason that airbags are used to control the movement of cargo loads in wagons, trucks, or containers. They manage the movement of goods by bracing loads, filling gaps, protecting interests from damage in transit, and minimizing movement.
Especially for export shipments on long routes, there are often risks of cargo collisions, so it is necessary to use container airbags.
Advantages of Container Dunnage Air Bag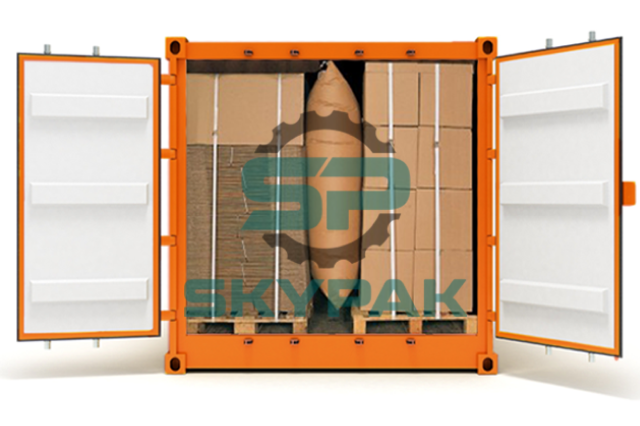 Container Dunnage Air Bag has relatively lightweight, does not cause bulky, obstructs, and occupies a lot of space in the container like other packing materials such as foam or wooden planks, etc. Besides, this is also a solution. Alternative stowing methods are more economical than using more expensive methods such as rubber airbags or lumber. As a result, business owners can save on storage and shipping costs.
Container cargo airbags are very simple to use. After loading, simply place the bag in the space between the crates and pallets and pump until it is the right size and fits the goods.
 The product has a high bearing capacity and can withstand pressure up to 2.9 psi.
The elasticity of the airbag is quite high, protecting the goods from impacts and shifting during transportation in the most optimal way.
Airbag products can also be used for heavy goods such as machinery, electronics, and even fragile items or ceramics in pallets.
Container cargo airbags are made up of quality materials, which makes the airbags water-resistant and moisture-resistant. At the same time, the product is also reusable, recyclable, and environmentally friendly.
Ahmet container airbag products have received international certifications: ISO 9001, SGS Test, ROHS, and AAR Level 1 (Association of American Railroads) of the United States – the most important certification for airbags, meeting the requirements. European standards.
Disadvantages of Container Dunnage Air Bag
Although it is made up of many layers of suitable quality materials, it can withstand a large amount of compression, from 2 to 20 tons of compression force per bag, but the airbag can still be damaged if it is hit by sharp objects. right. Therefore, it is necessary to pay attention to checking and removing large wood chips on pallets, vehicle floors, containers, metal pieces, and sharp nails before inserting and inserting airbags for goods.
There are still some disadvantages, but these errors can be overcome by businesses. And compared to the benefits that the container cargo airbag brings, this is a highly recommended product.