Kraft or PP dunnage bags are all products placed in the gaps between packages or container walls, to fix goods during transportation. Moreover, they also minimize collisions with impact forces, ensuring the safety of goods in trucks and containers. But which type of airbag is better and more effective? This is also a question that is quite a concern for business owners when deciding to use duffle bags for their goods. To answer this question, please continue reading the following article.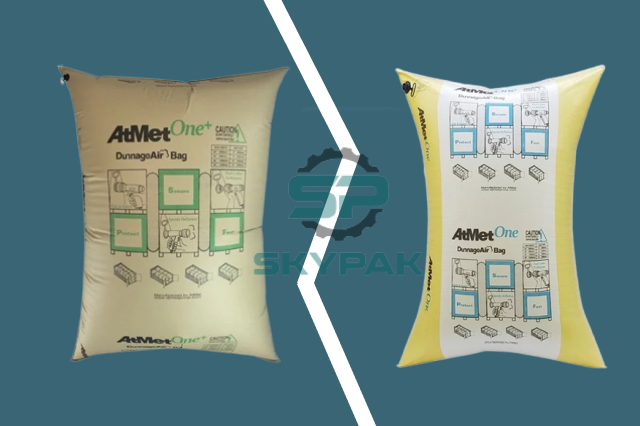 Learn about Kraft and PP dunnage bags
Kraft dunnage bags has a 3-layer structure: The outer layer of the cushion bag is made of Kraft Paper, which has a very high ability to absorb traction energy. In the middle is a layer of good-strength polyethylene plastic. The inner airbag is stamped with many layers of LDPE, HDPE, PA, and PE plastic, forming a multi-layer structure, giving the bag perfect tightness even under high pressure.
The PP dunnage bags has a 2-layer structure: The inside is a solid layer of LDPE, HDPE, PA, and PE multi-layer plastic, and a PP Woven layer covers the outside. Airbags of this type are both weather resistant and resistant to harsh chemical environments, making them suitable for medium to heavy loads.
Compare Kraft paper and PP dunnage bags
Similar:
Easily inflate, deflate and fold quickly with the removable valve.
Reusable.Cost-effective to protect goods and reduce or eliminate the cost of damage in transit
Lightweight, and less expensive than wooden braces. There are no special storage or repair requirements for the bagh Kraft and PP container airbags Ahmet brand has achieved international certifications and quality assurance such as ISO 9001, SGS Test, ROHS, and AAR (Association of American Railroads).
Difference:
Kraft paper dunnage bags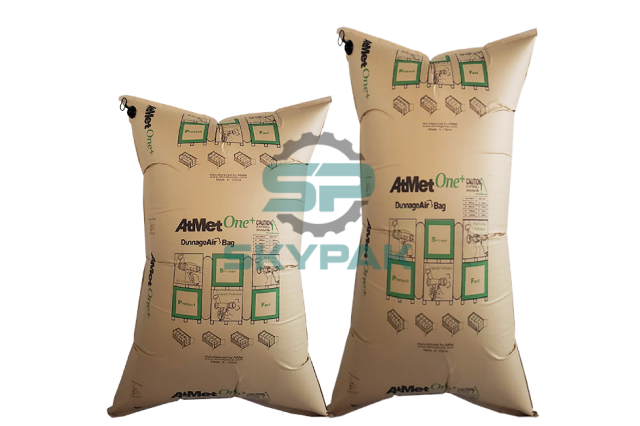 The bags have a Multi-layer construction with high strength and rigidity compared to PP cargo airbags. Therefore, in the Vietnam market, Kraft airbags are very popular.
In some cases such as long cargo gaps, you cannot get to the inside of the truck or container to arrange the airbags. If you choose an airbag made of PP plastic, it will likely be broken because the plastic is soft. Instead, if you use a Kraft paper bag, it will be easier for you to thread it inside because the paper is stronger than plastic. Therefore, it will be more convenient for you to incorporate the bag for many different openings.
PP dunnage bags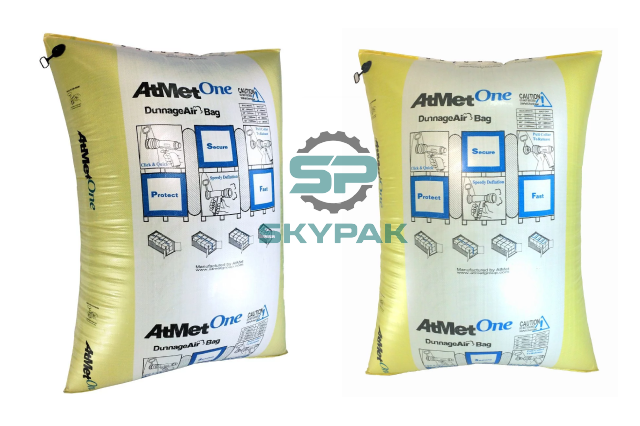 PP dunnage airbag has the same quality and effect when compared with Kraft paper airbag. PP airbag does not require a Kraft paper layer and has superior moisture resistance than paper backing material. Therefore, for items such as frozen food, wet food, etc., priority should be given to using PP airbags.
Airbags made from PP plastic are manufactured with environmentally friendly virgin materials, 100% recyclable. At the same time, the price is also cheaper than Kraft bags. Therefore, PP airbags quickly become the favorite duffle bags used by foreign enterprises in transporting goods.
No matter what mode of transport you are transporting: rail, container, or truck, it is essential to protect your products from damage with a sturdy air cushion. As the information mentioned above, both types of airbags have the same effect, however, to achieve the best effect, it depends on the nature of the goods and the needs of the business.