During the transportation of goods, product packaging is very susceptible to damage due to mishandling, movement inside the container, or impact during transportation. To solve this problem,  a type of impact warning label is produced, which helps to control the impact of shocks or impacts on the product packaging. These labels indicate that the packaged products are sensitive and fragile. The shockproof label indicates the level of impact to help prevent product damage.
What is an impact warning label?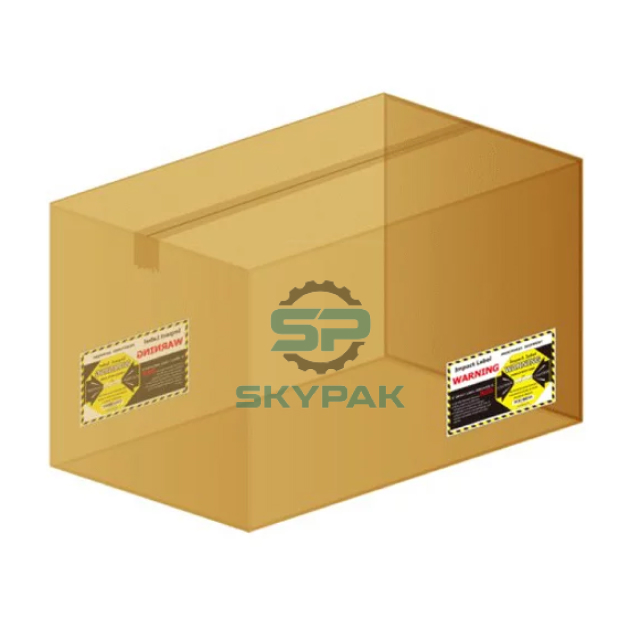 An impact warning label is a sophisticated impact detection device that can detect impacts caused by product mishandling during transportation or storage. This shockproof label has a fairly simple structure. Includes sticker, plastic decal, and shock tube, inside the tube, contains red liquid. When the product is subjected to impact above the G response level of the indicator, the shock breaks the surface tension of the liquid, causing the liquid inside the shock tube to turn red. As a result, businesses can detect which products have been affected during transportation and provide timely treatment. In addition, the indicators of the shockproof sticker have a unique identification system consisting of a unique barcode and serial number that cannot be changed, ensuring their originality and quality. Enterprises can track the route and origin of the package. At the same time, it helps prevent acts of exchanging products when problems occur. With a shockproof sticker, businesses can consider this as "steel proof" to blame the party for damage to the goods.
How to choose the right impact warning label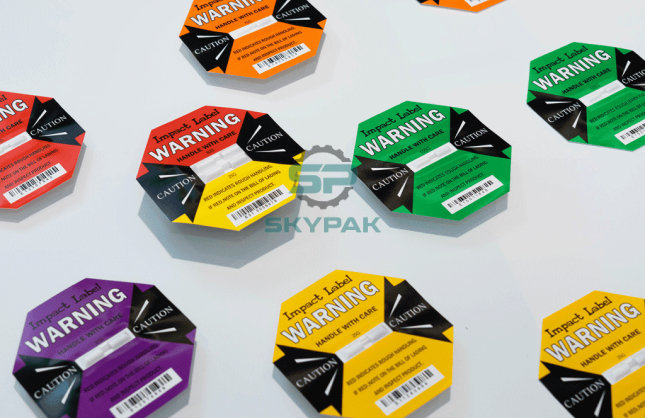 Different types of goods can withstand different shocks. Therefore, to match a variety of goods, labels are produced with 5 main categories distinguished by 5 different colors:
Yellow label:  25G
Purple Label:    37G
Red label:  50G
Orange label:    75G
Green label:  100G
To choose the right type of shockproof sticker, users need to consider essential factors including package size (width, length, height), the weight of goods, the heavier the goods, the more cumbersome, it is necessary to choose a more sensitive label.
There are also other factors to consider such as:
Packaging materials: If the package is packed with strong packaging materials, and good shock absorption, only a label with moderate sensitivity should be selected.
Product characteristics: For products with specific characteristics such as art paintings, and products that are manually assembled, sophisticated, and require high transportation, a high-sensitivity label should be used.
Sticker brand: WAN-YO Enterprise Co., Ltd, Taiwan is currently the world's 2nd largest freight solution provider, trusted by domestic and foreign enterprises in more than 50 countries, including the top companies on the Fortune 500 list.
And especially the shockproof label product meets international certifications such as International quality ISO 9001: 2015; SGS quality and safety certification; TUV Rheinland certification recognizes techniques, assesses the quality and safety of products and services according to international standards…
To choose the right type of label, customers can refer to the table below: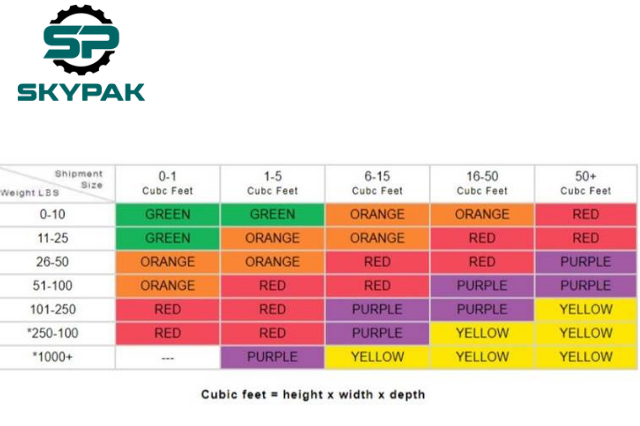 If you have any questions about how to choose a collision detection sticker, you can contact SKYPAK for support.