PP Container Cargo Airbags are a convenient way to protect your goods from damage during transit. They have outstanding cargo stability and resistance to load shifting. Containerized airbags help your pallets and other shipments safely and securely move to destinations around the world. So what are they made of? And what are the standout features? Let's find out in the following article.
How is the PP container cargo airbag constructed?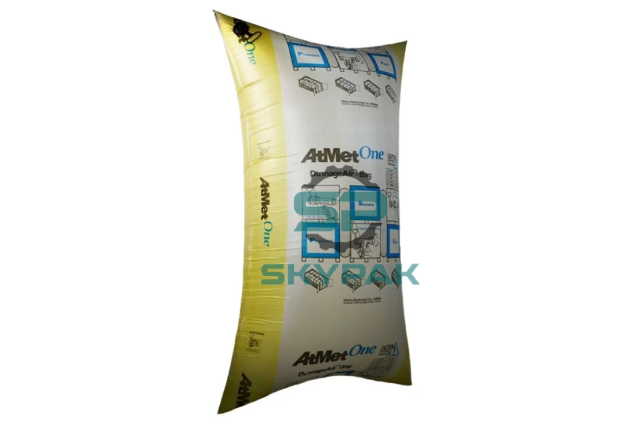 Almet PP container cargo airbag has an optimal structure of 2 layers of thick plastic. Inside is a multi-layer plastic layer that is pressed from 4 different types of plastic: LDPE, HDPE, PA, and PE. Air-filled internal airbag ensures density even under high pressure. The outer cover is PP Woven plastic, has good elasticity, and is resistant to most chemical solvents, caustics, and acids. Outside the PP cargo airbag, there is a specially designed self-closing valve that ensures easy and safe filling of air, limiting air escape during use.
PP Container Cargo Airbags can be used with all types of products on ships, planes, trucks, railways, and containers. They are placed in the gaps between the goods or pallets during loading. In this way, the cargo airbags help balance and prevent the cargo from bumping or tipping over.
Outstanding features of PP container cargo airbags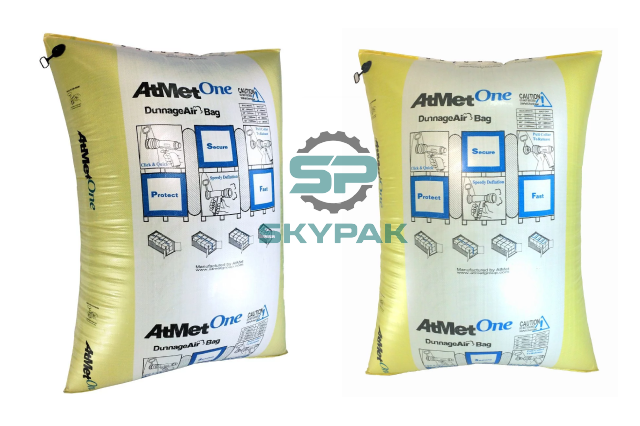 PP container cargo air bags are available in all sizes (length x width):   50x100cm, 60×100/120cm, 80x120cm, 100x180cm, 100x200cm, 120x240cm.

The thickness of the bag when fully inflated takes up ⅓ of the airbag width.

Withstands large loads, and can withstand from 2 to 20 tons, or more depending on the size of the bag as well as the gaps to be inserted. Capable of withstanding compression up to 1600 (kg)/m².

Airbags are made of multi-layer plastic, completely unaffected by water and moisture. Therefore, it can be used for frozen, high-humidity items… In addition, PP airbags are also very suitable for electronic components because they have less electrostatic potential than other methods. other law.

Because it is manufactured from durable materials, it can be used many times and is environmentally friendly. Just deflate, fold and store properly, and you can use the bag the next time.

After being inflated, the airbag has a very high elasticity. From there, it is possible to avoid unwanted strong impacts during transportation.

Beautiful designs, in addition to protecting the goods, also keep the aesthetics in the packaging of goods.

The Almet PP container airbag has achieved international quality certifications: AAR (Association of American Railroads) of the United States, ROHS, SGS Test, and ISO 9001. Which, AAR certification is the most important certification of the bag. This is the world's leading prestigious certification of the American Railroad Association for quality assurance.

Airbags for inserting PP containers are cheaper than Kraft paper bags.
The container airbag is a practical, easy-to-use, and extremely useful packaging solution. With PP airbags, businesses will significantly reduce the amount of damage to goods during transportation, and at the same time less expensive than many other methods of securing the load. ‎‎‎ ‎‎‎