The biggest risk that commercial goods face, is damaged in transit. The movement of the vehicle increases the likelihood that the cargo will arrive at its destination in an incomplete condition. Thankfully, Kraft Paper Dunnage Bags are an effective solution, designed to reduce the impact of this movement and protect the integrity of the cargo. This is very important to save time and money. And in today's increasingly competitive industry, you can't afford to damage valuable goods in transit. Let's take a look at the benefits of Kraft container airbags in the article below.
What is Kraft Paper Dunnage Bags?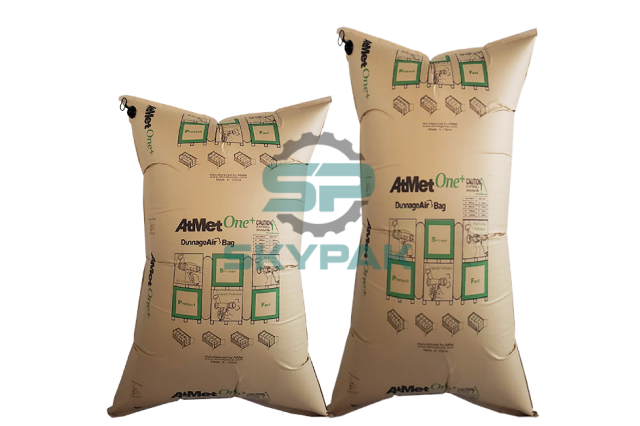 The Kraft Paper Dunnage Bags is an inflatable bag that is placed between the boxes to keep them in place during transportation and prevent product damage. Paper cargo airbag is made of 3 solid layers. Inside is a plastic lining, followed by a PP Woven layer, and the outside is a layer of Kraft paper which is very durable, tough and has good waterproofing ability. When air is pumped into the kraft paper bag, the bag expands and exerts a force on the outside. Suitable for trucking, intermodal, rail, and sea freight applications.
Advantages of Kraft Paper Dunnage Bags
Protection of goods
Airbags made of Kraft paper fix the load of the goods, and fix the items in place, preventing any impact that may occur during transportation.
Not only are they used to fill the empty space of boxes and pallets, but Kraft paper bags also help prevent damage to goods while they are being sorted and unloaded. Helps keep items from bumping and sliding out of place while in transit, regardless of whether they are sent by rail, road, or sea. In particular, they are one of the most popular ways to transport glass and other fragile products.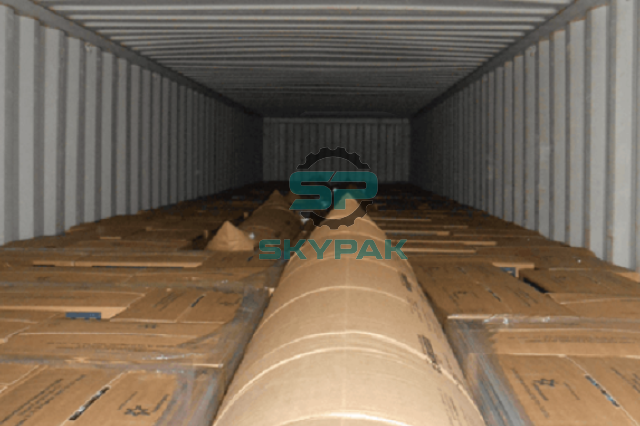 The Kraft Paper Dunnage Bags also protects the cargo and primary or secondary packaging from contamination and moisture.
Airbag inserts Kraft paper containers to fix goods
Maintain customer relationship
When the goods arrive damaged, you will most likely have to return the items or get a refund. All very expensive. Therefore, if you can take steps to protect your goods in transit, this will ensure customer satisfaction.
Withstands large loads
Optimum durability Kraft Paper Dunnage Bags, these bags have exceptional load stability and can withstand tons of resistance and pressure to convey loads.
Easy to use
Due to the flexibility to easily inflate and deflate, and fold, the Kraft container bag is perfectly suitable for road shipments as well as other types of cargo transportation.
Save time and money
The biggest cost for the carrier is the load and packing. When the goods loaded onto the container are not safe, the staff must spend time repacking. This not only consumes more packaging material but also increases the load of the goods. Since Kraft Paper Dunnage Bags come in a variety of sizes, they allow for more efficient use of excess space. This can reduce packaging costs.
Reuse
Manufactured from durable, lightweight, waterproof materials, they can be reused over and over, saving on packaging and shipping costs. However, to achieve the best effect, users must use and store them properly.
Obtained international export certification
Airbag for inserting Kraft paper containers with AAR certification
Atmet Kraft container airbags with an AAR certificate issued by the Association of American Railroad will be appreciated for their quality and trusted around the world.
Hopefully, the information SKYPAK provided above can help customers better understand the practical benefits that the Kraft paper container airbag has in transporting and packaging goods.