Dunnage airbags are an optimal solution, trusted by most shipping and distribution businesses. Airbags are used to fill the gaps between crates, pallets, and containers. Helps to fix the boxes when moving. Two of the most popular brands of dummy airbags on the market today, highly appreciated and trusted by businesses, are Phoebese and Atmet. To learn more about these 2 brands, let's also explore them in the following article.
Phoebese dunnage airbags brand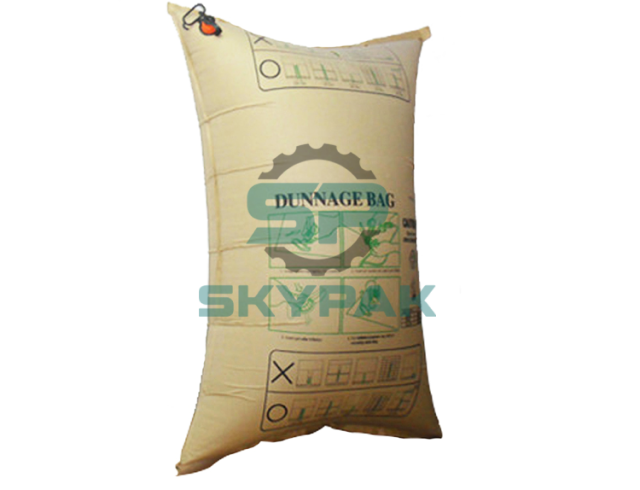 Phoebese Industrial is the top 2 leading packaging brand in China, headquartered in Shanghai. Phoebese specializes in dunnage airbags and has an annual production capacity of 200,000 units. Phoebese is also among the top 2 largest airbag factories in China.
Phoebese has compression devices to strictly control product quality. Phoebese's products are not only widely trusted in China but also exported to customers in India, the Netherlands, France, Thailand, Spain, and Vietnam.
Airbag products from Phoebesese Industrial brand ensure:
Strictly tested and achieved international certifications such as AAR, ROHS, and ISO 9001: 2008, meeting European export standards
Competitive prices in the market
Made from eco-friendly and recyclable materials.
Easy to inflate, and folds away when not in use.
The Association of American Railroads' AAR certification is the most important quality assurance certification for dunnage airbags. This is a mandatory certification for suppliers who wish to participate, cooperate and exchange services in the North American rail industry.
Atmet dunnage airbags brand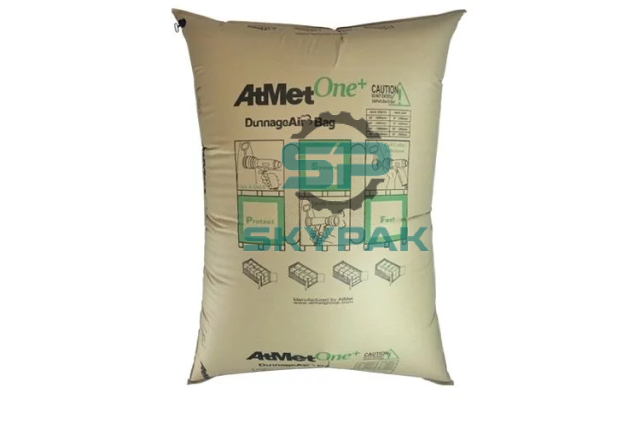 Atmet Group Inc. is a company specializing in Product Protection and Damage Prevention in all stages from domestic to overseas product shipping. Atmet's head office is located in Atlanta, USA, and representative offices are in China, Singapore, Korea, Thailand, and Vietnam. During all stages of product transportation both domestically and internationally. Over the years, Almet has risen to become one of the leading manufacturers in the field of load damage prevention. It is also the largest airbag manufacturer in Asia. Containerized airbags are a key product of Atmet Group Inc., currently manufactured at Atmet's state-of-the-art manufacturing facilities located in China (since 1995).
Atmet's airbag products serve a wide range of manufacturing industries including electronics, logistics, food, machinery, agriculture, aerospace, oil and gas, and military… Atmet's two popular lines of cargo airbags can be mentioned as PP Atmet container airbags and Kraft Atmet container cargo airbags.
Atmet airbag is rated as one of the world's No. 1 dunnage airbags brands today in terms of product quality and design:
Products are manufactured from high-quality materials, with outstanding durability.
Wide variety of designs and sizes
Airbag products are recyclable, reusable, and environmentally friendly.
Easy to use and fold.
Going through a rigorous testing process, ensuring quality requirements as well as achieving important international certifications: ISO 9001, SGS Test, ROHS, and AAR (Association of American Railroads).
Hopefully, the information SKYPAk shared above is useful for customers when choosing the right dunnage product to pack and transport goods for their business.