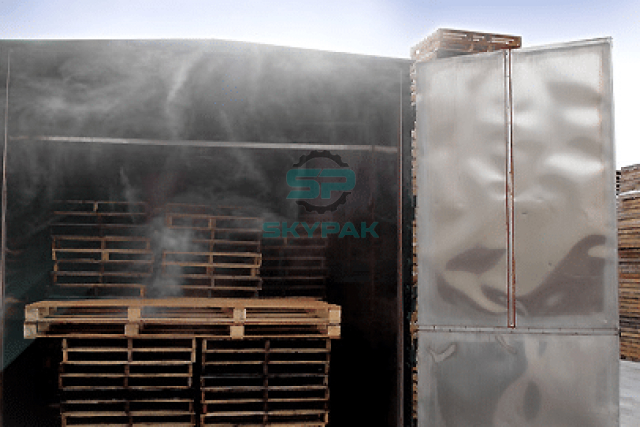 To comply with international import regulations, wooden pallets or wooden packaging materials must be heat-fumigated or chemically treated. Disinfection is essential for many reasons. This is done to reduce the risk of pest infestations and foreign pests that can have a negative impact on the local environment. Pallet handlers can get sick from insect contamination. Although both methods are used to treat pallet fumigation, most businesses prefer heat-treated wooden pallets over chemical treatment. Why so? Let's find out in the following article.
Potential risks of wooden pallets treated with Methyl Bromide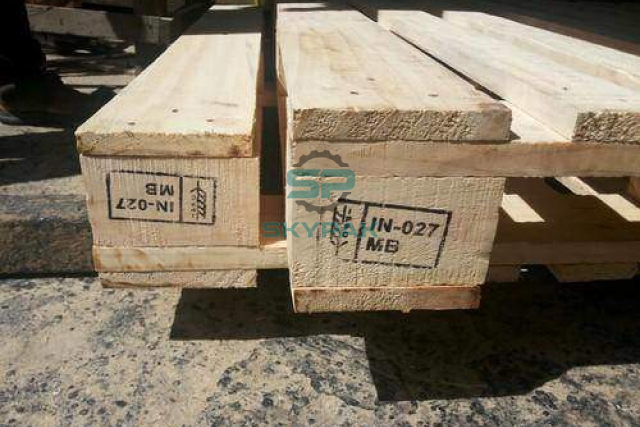 Methyl Bromide is a chemical used to fumigate wooden packaging. This chemical has been used as an insecticide disinfectant and refrigerant. It is used in many different industries and products across the globe. Although they were once more common, the use of Methyl Bromide is now greatly reduced.
Exposure to this chemical can cause skin burns, lung damage, eye irritation, kidney damage, and negative neurological effects. It also affects long-term health problems for people. Ozone depletion can also be caused by Methyl Bromide. This allows more UV radiation from the sun to reach our planet's surface.
In 2005, Methyl Bromide was banned in all European Union applications. It is allowed for use in sterilization and transport quarantine, but they were banned altogether in 2010. The US Environmental Protection Agency also removed Methyl Bromide in 2005 and banned its use under certain circumstances. transport.
Why should we give preference to heat-treated wooden pallets?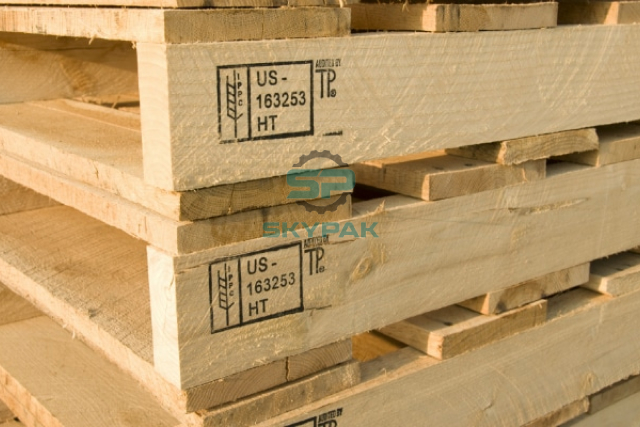 Heat-treated pallets help prevent pesticides and parasites from entering during export. In addition, heat-treated wooden pallets have improved weather resistance, fumigation capabilities, and durability. Each treated wooden pallet is marked with an internationally recognized mark indicating that it meets the ISPM15 standard under the International Plant Protection Convention (IPPC). This mark acts as a passport for the item's industrial product packaging and allows it to be transported across international borders safely and securely.
Wooden pallets are more susceptible to bacteria and mold attacks than other wood products, especially if they are not stored properly. To reduce the risk of mold and bacteria growth, the heat-treated wooden pallets have had the moisture removed.
However, heat treatment requires heat to produce steam. No adverse health or environmental effects. Instead of using chemicals to disinfect pallets or packages, heat treatment heats the wood for at least 30 minutes to reach a core temperature of 132.8 degrees Fahrenheit. This eliminates pests and pathogens without the risk of chemical sterilization.
Furthermore, heat treatment is cheaper and can be passed on to the customer. This cost reduction can be significant, especially for bulk exporters. Additionally, heat treatment is possible No transportation is required to dedicated sterilization sites, which reduces turnaround time.