Cargo airbags for containers are one of the most cost-effective ways to fill a container void. These bags are made of different materials (including paper, and plastic) used to fill the remaining space between the packages in the container by inflating the airbag, ensuring the goods do not move. during transportation, greatly reducing the damage and cost of compensation for damage caused by damaged goods.
Total costs when shipping by container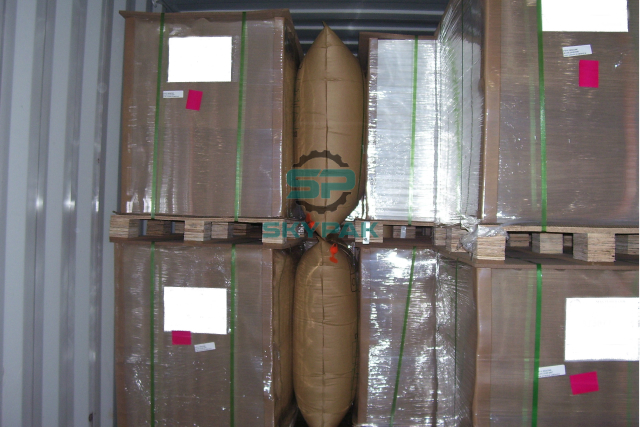 Total container shipping costs are not only related to the cost of transporting goods from your facility to other delivery points but also include hidden costs, such as damage costs. visible and invisible damage, and labor costs.
Examples of visible and hidden damage include when a truck arrives at a loading dock, pallets are moved, and dented boxes show obvious signs of damage, which can be detected as soon as possible. open the container door. However, there are still sealed boxes on the pallet or the products in the box are damaged in transit that the customer does not see until they bring the product home.
Visible damage forces you to spend time inspecting, repacking, and returning the product. In addition, damaged items must also be inspected and stored, which takes longer, requires more space, and is more labor-intensive for a non-revenue-generating task and wasted quite a lot of man-hours and labor just because of a broken product.
Uses cargo airbags for containers to fill voids and provide load stability
The most cost-effective way to fill container voids and reinforce your shipments is to use cargo airbags for containers.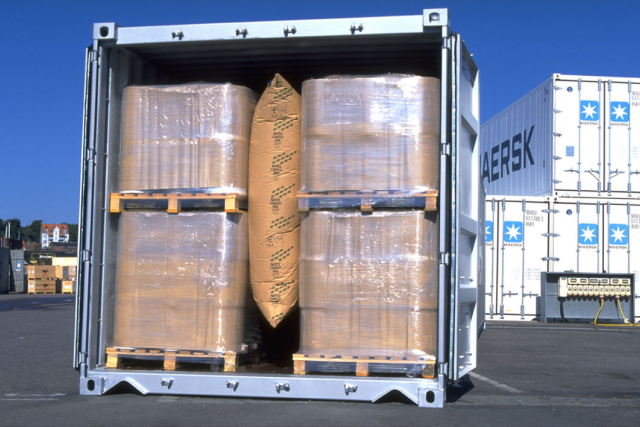 The use of airbag dunnage containers helps:
Reduced material costs: The cost of backing materials is significantly reduced compared to other securing methods, such as metal or wood. Cargo airbags for containers are lightweight and do not increase shipping costs.
Reduced loading and unloading times: The addition of container dunnage airbags can reduce average unloading times by up to 66%. Not only do you save time, but you also save money because you pay less for driver downtime and less fuel consumption when the vehicle is idling.
Reduce damage and Compensation Costs: Damage to goods always happens, whether it is visible or not. Just a moment, a sharp brake, pothole, or sharp turn can also cause damage. Placing a container with airbags to fill the gaps between packages and pallets will reduce damage claims by up to 80%.
Eliminate 3-way cargo movement: Conveyance is the main cause of damage during transportation. By bracing the load correctly, movement in all directions can be minimized and damage is eliminated or reduced to a minimum.
Ease of use: The bags can be installed and removed in minutes with little labor, making loading and unloading quick and easy.
Above are our shares about cargo airbags for containers. If you want to refer to the user manual, you can watch the specific video of SKYPAK here.