air cushion packaging for cartons is an inflatable bag filled with air and sealed. Airbags are used to cushion and fill voids inside packages to protect products from damage and keep them from moving, crushing, or breaking during delivery, transportation, or handling. Inflatable pillows are gradually dominating the market and are trusted by large and small businesses. In this article, we will mention the advantages and disadvantages of air cushion packaging for cartons.
Advantages of the air cushion packaging for cartons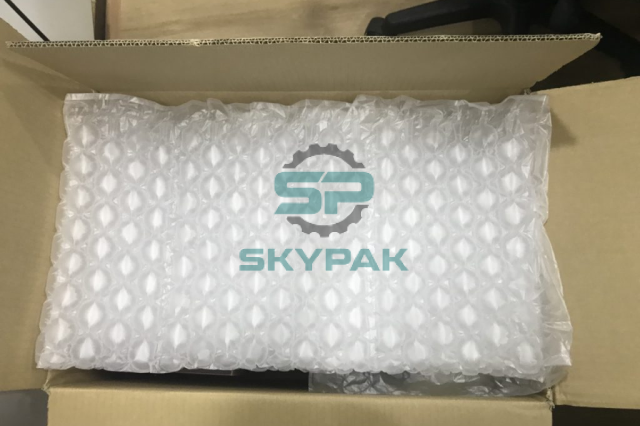 There are many benefits to using airbag packing with other packaging materials such as bubble wrap, wrapping paper, or burst foam. Take a look at the list of advantages below to understand why your business should switch to using airbags for carton inserts:
Space saving: Air cushion bags are not only easy to use but also take up less storage space in the warehouse and are more environmentally friendly than other cushion bags.
Air-filled night bags provide superior cushioning protection for your cargo products, ensuring that they arrive at their destination intact and safe. This increases customer satisfaction.
air cushion packaging for cartons has extremely good bearing capacity and is relatively durable.
Cost reduction: As with most business matters, the first question in your mind should be "Will the carton box saver save the overall cost of the business?". Airbags are lightweight and add practically no weight to your shipment, which saves freight costs.
The product is made from high-density polyethylene (HDPE) plastic material, which is recyclable, quite safe for consumer's health, and environmentally friendly. It can be said that this is a more sustainable packaging solution than other packaging alternatives such as wrapping paper and foam. What's more, since carton inserts are small bags filled with air, it doesn't take too much plastic to make them.
Available in a variety of sizes and types: pillow, column, and cushion airbags. Suitable for dunnage, packing a variety of items, of any size.
The carton dunnage airbags are SGS certified, ensuring quality and health safety for users. This is also the basis for consumers to feel secure when using the product.
The disadvantage of air cushion packaging for cartons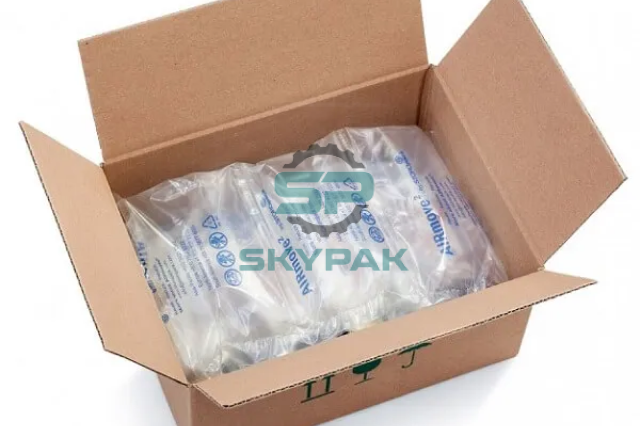 Regardless of the product, no matter how many outstanding advantages, it is impossible to avoid limitations. The same goes for the product of the air cushion packaging for cartons, here are the 2 biggest disadvantages of the air cushion packaging for cartons:
air cushion packaging for cartons is generally thin and filled with air inside. Therefore, care must be taken when wrapping items with sharp edges.
The cost is higher than conventional bubble wrap. However, their quality is proportional to the cost.
Despite the disadvantages mentioned above, when it comes to packaging needs, carton inserts are still the ideal choice to fill cargo gaps. They are easy to use, offer excellent product protection, are recyclable, and are more environmentally friendly than any other packaging material.