The greatest risk faced by goods in commerce is damaged in transit. The jerky movement of the vehicles increases the likelihood that the goods will arrive at their destination damaged. PP cargo airbags are designed to reduce the impact of this movement and protect the integrity of the cargo. This is important to save time and money, and in an increasingly competitive industry, you cannot afford to lose valuable goods in transit. PP cargo air bags bring a lot of advantages, let's explore those highlights in this article!
Advantages of PP cargo airbags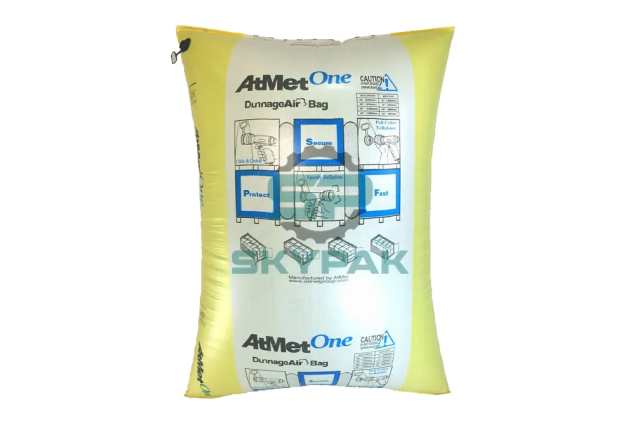 The inner component of the PP airbag is manufactured from 4 main types of plastic: LDPE, HDPE, PA, and PE and the outermost is a layer of PP Woven. Thanks to the plastic layer with a multi-layer structure, the airbag restricts air release and can withstand maximum pressure. Besides, PP Woven coating has high elasticity and extremely good bearing capacity, helping to protect the goods to the maximum from impact impacts during transportation.
The biggest advantage of the PP bag is that the price is cheaper than the paper bag, but it still meets the use and efficiency of the duffle bag as well as the paper bag.
Airbags are made from waterproof PP plastic, and can be used for any goods, especially frozen items, and high humidity, …
This will be an environmentally friendly material, which can be reused many times thanks to the construction of sustainable materials. PP airbag is a dummy product that is preferred by foreign businesses instead of paper bags because PP airbags are easier to recycle than paper bags.
Moreover, the PP cargo airbag of the Atmet brand is one of the world's leading airbag brands in terms of quality and design. Atmet PP airbag has achieved leading prestigious international certifications such as AAR, ISO 9001, SGS Test, and ROHS, meeting the standards for exporting goods to foreign countries. In addition, the airbag design is aesthetically designed, still showing the professionalism of the packages inside the container.
Application of PP cargo airbag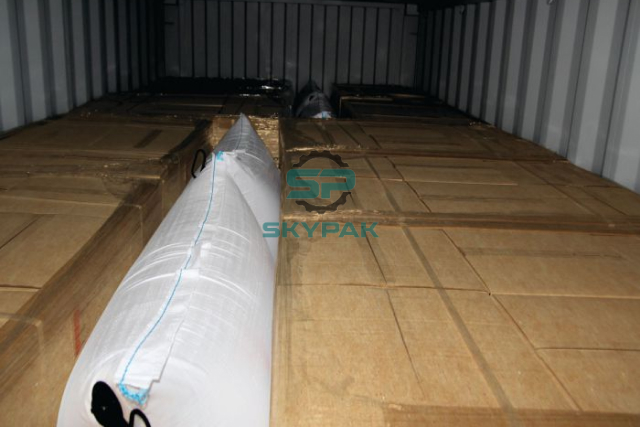 PP cargo airbags offer unparalleled performance in securing loads during transit, as the airbags help to precisely fill gaps, thereby reducing the risk of cargo damage.
PP cargo airbags are commonly used in trucks, containers, trains, and ships. The duffle bags are easy to use, inflate and deflate easily for the next use in seconds using the cost-effective, airbag pump. Quickly fill the gaps between your products to prevent them from shifting or falling during transit.
Container cargo bags made of PP are commonly used in many industries, including food, beverage, oil, paper, electronic goods, and fragile high-end goods… Cargo dunnage airbags Containerization has proven to be a fast and efficient way to optimize load safety.
If you want to see more detailed instructions on how to use the airbag for the container, you can watch the specific video of SKYPAK here.