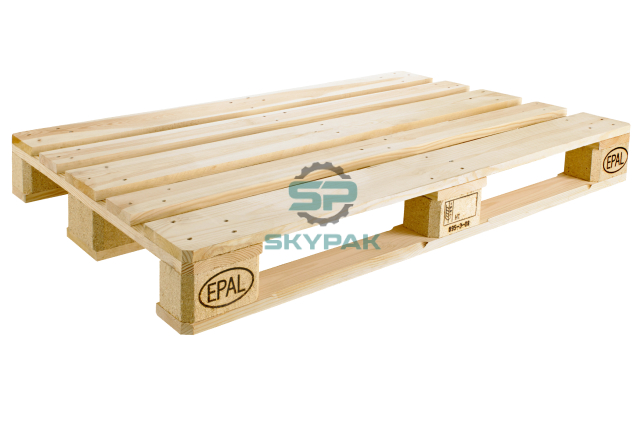 Before you ship something by container, boat, or truck, it helps to know a little more about the process itself and the key components of your shipment. One of the main components will be the pallet. But did you know that not all pallets are the same? There are many types of pallets with different sizes and characteristics used to export goods, but mainly EPAL standard pallets are still preferred by most businesses. So what are the main differences between standard EPAL pallets and regular pallets and why are businesses encouraged to use EPAL pallets? Join us to find out the article below.
The common point of EPAL standard pallets and normal pallets
The biggest common point of these two types of pallets is that they are all manufactured from wood. They make it easier to move heavy goods. Loads with pallets underneath can be transported using forklifts of different sizes. Easy to recycle and adjust.
Most of the trees have been planted for pallet production. Therefore, avoiding cases of the scarcity of materials for wood pallets or deforestation.
Difference between EPAL standard pallets and normal pallets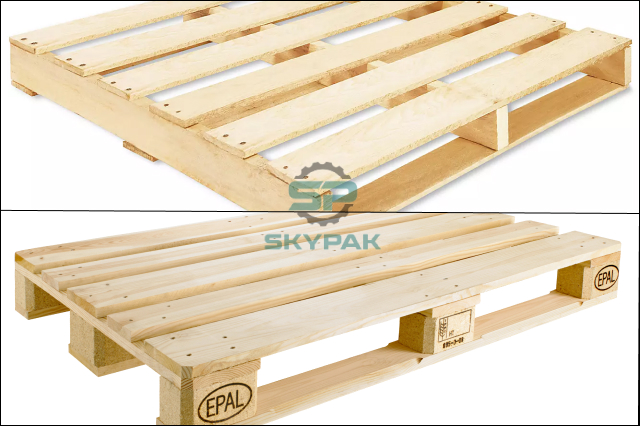 Dimensions of EPAL and regular pallets
The main difference between standard EPAL pallets and standard pallets is in size. Pallets are usually larger when compared to Euro pallets (EPAL pallets). Common sizes of wooden pallets are usually 1000x1000x150 mm, 1100x1100x150 mm, and 1200x800x150 mm while Euro pallets are  800 x 1200 x 144 mm.
Prices for EPAL pallets and regular pallets
In Vietnam, pallets recognized by the European Pallet Association as meeting EPAL standards must undergo a very strict censorship process. The cost of inviting experts from Europe to Vietnam for inspection is quite expensive. In contrast, ordinary pallets, only go through a single production stage and are ready to circulate on the market. Therefore, the overall cost of standard EPAL pallets will be much more expensive than conventional pallets.
Quality EPAL pallets and normal pallets
All standard EPAL pallets are disinfected, ensuring to kill of all pests that damage wooden pallets, maintaining the humidity not exceeding 22%, and the weight of the wood in an anhydrous state (dry weight). Thus, preventing the wood from being damaged by termites and decaying quickly due to low humidity. This not only preserves the quality of the pallet but also avoids adverse effects on the goods being transported.
Moreover, the advantage of standard EPAL pallets is that they are stronger than ordinary wooden pallets. EPAL pallets are designed to be used and reused over and over. This not only helps businesses save on the cost of buying new and repairing pallets but is also extremely friendly to the environment.
At the same time, all EPAL pallets are handled in compliance with ISPM 15 safety standards and are suitable for the international transportation of goods, especially for exporting goods to European Union countries and countries with difficult conditions. count.
Customer satisfaction
With all the outstanding points that EPAL standard pallets have, they can help businesses create prestige and trust with customers. Ensure goods are transported to customers safely and efficiently.
As can be seen, the two types of pallets mentioned above are very easy to transport, they are compatible with all standard handling equipment. Both types of pallets are made from wood, so they are very strong with a light structure but can withstand many different weights. However, there is a big difference in the long-term effectiveness of the two types. Therefore, businesses need to consider carefully before deciding to invest in wooden pallets for their cargo transportation.