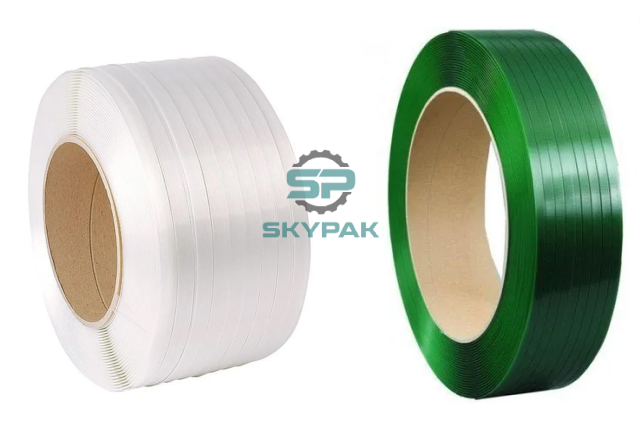 Composite straps are becoming more and more popular thanks to their flexibility and strength. No less than composite straps, PET plastic straps are also extremely popular belting materials in Vietnam because of their flexibility and low cost. Both materials are commonly used in the transport and industrial sectors of Vietnam and are essential components of many belting systems. They ensure that loads can be moved safely without damage. However, between composite straps vs PET straps, which one has more advantages?
Composite Straps vs PET Straps: Which is Better?
Weather resistant
Composite straps have a slight advantage over PET straps in this feature. Although both materials have some heat resistance, the composite wire has better UV protection properties. PET straps are much less resistant to gas and grease than composite straps. Therefore, care should be taken not to bind hot food or put it in the microwave. PET plastic will be deformed and create carcinogens and mutations.
Flexible
Although the elasticity of PET straps is suitable for many common cargo belting applications such as clothing, paper, household appliances, etc. However, to serve heavy industries, the belt material is extremely demanding. sturdy and has a strong tightening like composite straps to ensure a high gain.
Abrasion resistance
Abrasion resistance is an essential indicator of belt quality, as abrasion can lead to belt breakage. Composite straps do not rust, do not rot, and the outer polypropylene coating makes the composite straps resistant to most harsh environments, and durable in all weather conditions such as chemical solvents, acids, or sunlight. sun…
Because PET straps are more flexible than composite straps, the wear resistance is less than composite materials. Besides, PET straps are more difficult to recycle than other materials.
Price
Both materials are good for belting goods. However, because composite is a high-grade material, and the production technology of composite belts in Vietnam is not widely available, the cost of composite straps is higher than that of PET straps.
What applications are composite straps and PET straps suitable for?
What field is composite belt used for?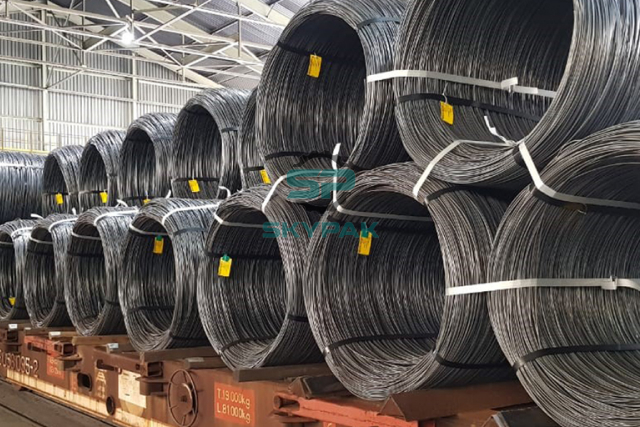 Composite straps have high shock resistance, so they are applied in logistics transportation of super-long, super-heavy items, long-distance transportation, and heavy packages.
However, composite belts are very widely used in many manufacturing industries. The straps are suitable for binding a wide variety of items, from iron and steel, heavy machinery accessories to even high-value, fragile goods such as glass, ceramics, building materials, electrical components death…. In addition, composite belts also serve industries such as energizing machines in manufacturing plants, construction works, etc.
What field is PET strapping used for?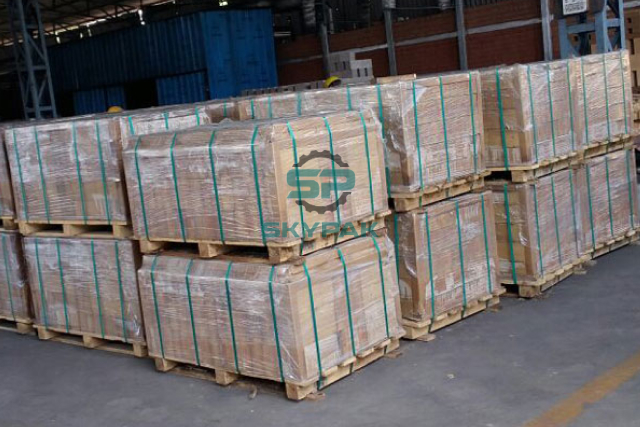 PET strapping is commonly used for strapping packages, crates, pallets, and other iron and steel materials. PET straps are widely used in applications such as belting for ceramics, household appliances, paper, furniture, etc. furniture or products made from wood…
To know more about how to use composite straps, readers can watch a detailed video tutorial here