The average lifespan of wooden pallets is around 3-5 years, which is certainly not a short life for a product that is frequently subjected to heavy loads. However, we know that the goal of every supply chain manager is to increase the lifespan of wooden pallets without compromising the safety of the products and staff who handle the pallets on a daily basis. Of course, a longer pallet life means less money spent on pallets. So, in this post, we're going to share tips on how to extend your pallets' life and reuse them over and over again for a more cost-effective pallet solution.
Train staff on proper pallet handling
Most pallet failures are caused by human error and the need to work continuously and quickly. By training your staff on how to properly stack and manage pallets, you can prevent pallet damage, which in turn helps extend the lifespan of wooden pallets. Here are some easy-to-remember tips to share with your workforce.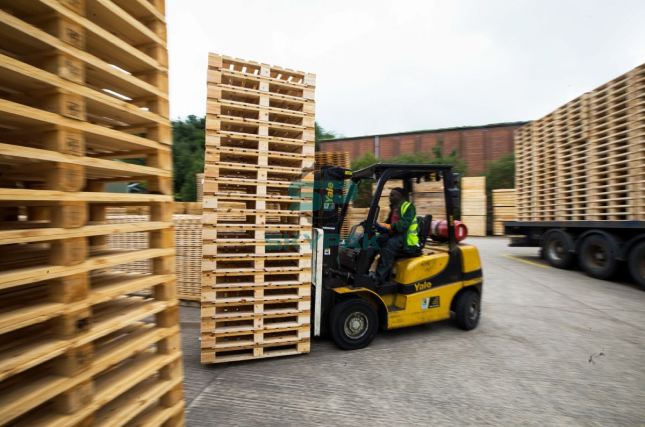 Tips for handling wooden pallets
Avoid pushing and pulling pallets on the floor. Pallets are designed to be lifted during transport.
Align the forklift slowly, taking care to avoid damaging the pallet guide.
Fully insert the pallet jack and fork before lifting.
Do not drop pallets.
Do not step on the pallet. If you must step onto pallets, step only where the plank is reinforced with a block or brace.
Stack the pallets evenly. A straighter stack is less likely to spill.
Avoid standing on pallets. They can easily spill, causing damage to the pallet.
Check the load before shipping the pallet. Pallets are often loaded beyond their load capacity, which can cause them to warp or crack, weakening the overall strength of the pallets and reducing their lifespan. To reduce the possibility of damage, ensure employees are informed about the pallet's load capacity.
2. Repair wooden pallets consistently
It is important to emphasize that you should never continue to use a damaged pallet because it poses safety hazards. However, before you throw away damaged pallets, keep in mind that you can repair them for much less than buying new pallets. For best results, make sure to regularly inspect your pallets and prioritize repairing them at the first sign of damage to keep them functioning for as long as possible.
You do not need to dispose of lightly damaged pallets. Instead, take advantage of what's good and fix what's left. You can replace damaged pallets and reinforce warped or broken vertical bars with new ones to create newer pallets that can continue to function for years to come.
3. Consider using treated pallets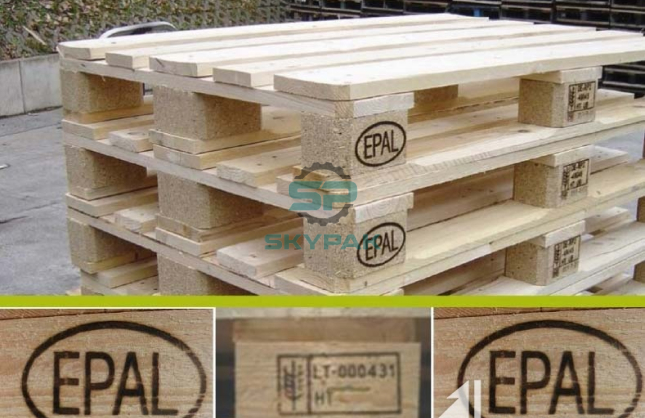 While handled pallets may incur additional costs, they can ultimately save you money. Pallets that do not have the ISPM 15 standard fumigation treatment according to the International Plant Protection Convention (IPPC), are more susceptible to deterioration due to humidity, extreme weather, and insects, which will limit the lifespan of wooden pallets.
4. Choose the right pallet design
When sourcing your pallets, make sure they are designed for the product they will be shipping. Specially shaped items, heavy items, etc. should be transported on pallets designed with the product in mind. While standard pallet sizes may be appropriate, see if custom pallets are a better option for your pallet supplier.
5. Prioritize quality
While it can be tempting to pay a lower upfront cost when buying pallets, this industry is certainly one where the "you get what you pay for" statement holds true. Well-manufactured pallets will always outlast poorly manufactured pallets, which are often more prone to deformation underweight. So to get the most value, choose quality pallets from the start and it will reduce the need to replace cheap pallets continuously with short lifespans.
Ultimately, the lifespan of wooden pallets will depend on how well they are cared for and whether they are continually repaired from the first time they fail. If you want to create a more economical pallet solution, use these tips and start getting the most out of your pallets.