Pinewood pallet is one of the top priority pallets for storing, transporting, and exporting goods. After being used in the shipping industry, used pine wood pallets are recycled into products used in daily life. Old pine pallets stand out at a competitive price while retaining both the value of the application and the aesthetic appearance, which not all industrial wood can do.
What has used pine wood pallets?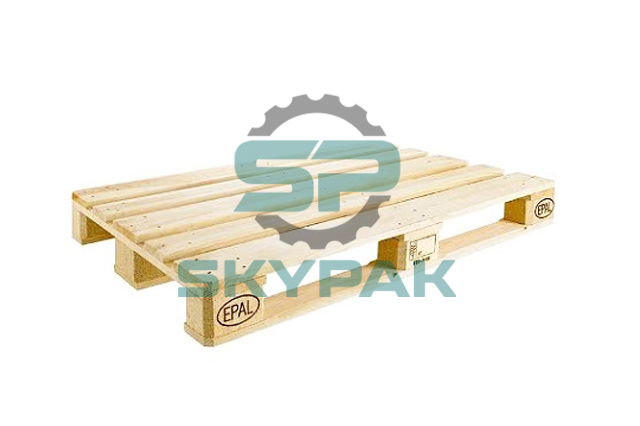 Pallets made of pine are mainly used in the shipping industry, which are pine wood panels that are packed in consecutive blocks, and used to keep goods in place without moving, tilting each time the goods are lifted. , lowered or moved by forklift or other transport aids. Used pine pallets are old, used pallets in the shipping industry.
Although it has been through a long process of use, most of the previous standard pine wood pallets still ensure the value of use as well as the aesthetic and quality level. Today, they are quite popular and widely used. Because of its low cost but high applicability, it can be easily recycled into many household products.
What can be done with used pine pallets?
The application of pine pallets is limited to the shipping industry. However, in recent years, many people have begun to find ways to recycle used pine wood pallets, turning them into a variety of interesting, useful, and beautiful pieces of furniture.
Recycled into a pallet bed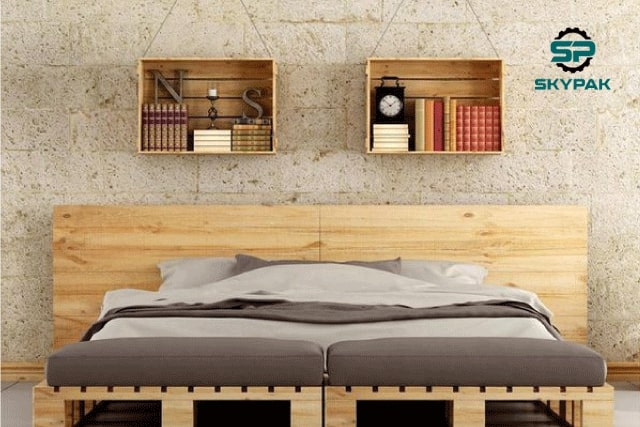 When it comes to recycling pallet wood, it is impossible not to mention pallet beds that are both cheap and creative. Just redecorate the used pine pallets and arrange them side by side, then cover them with a set of neutral-colored bedding and you have an impressive bed. Wooden pallet beds can be easily disassembled and transported and especially the price is affordable.
Recycle into a shoe shelf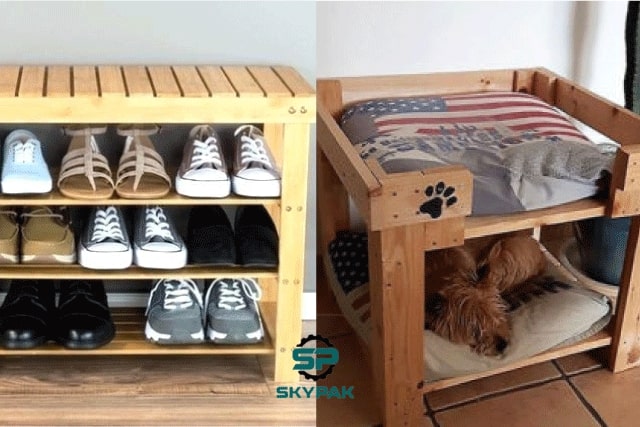 A shoe rack made of pallet wood will help you store more shoes, and help shoes always breathe. Making your shoe rack with used pine wood pallets according to your own needs will save a lot of space and cost.
Recycle into storage containers and wardrobes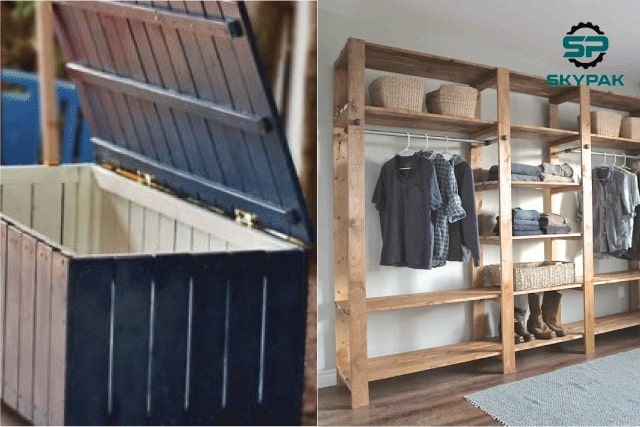 If you want to buy storage bins, use old pine pallets as storage containers. This not only saves money, but you can also design and create your personal preferences for your container.
With rich creativity and skillful hands, you can make use of used pine wood pallets combined into a wardrobe according to your preferences. The open wardrobe still has enough space to hang clothes, there is a compartment for folded clothes and a compartment for shoes.
Recycled into tables and chairs
A table and chair recycled from pine pallets not only saves costs but also gives you a comfortable, compact, and convenient seat. Try to recycle old pine pallets into a lovely sofa that will make your living room or balcony space more unique.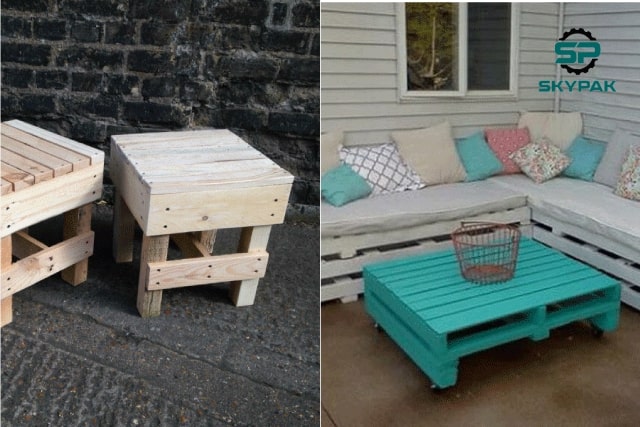 Turn into a potted plant
When you are too bored with the pots bought from outside with mass designs, why not try making planters out of pallet wood? This is a good idea to make your home space interesting and intimate. Your flower garden can be made of wooden pallets and it is good that they contribute to making your life more interesting.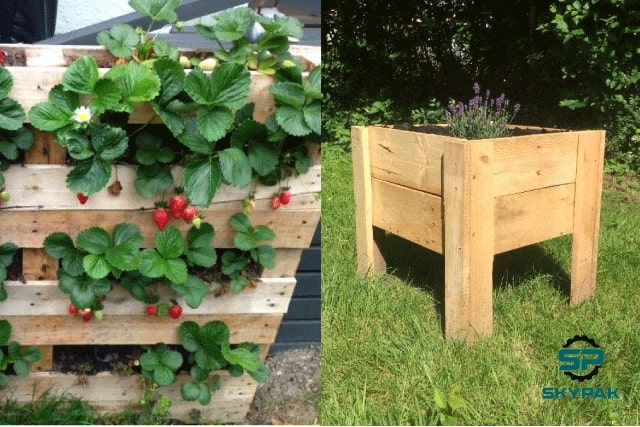 It can be seen that, compared to normal melaleuca and acacia wood pallets, most pine wood pallets meet export standards (see more videos on export standards of wooden pallets here https://www.youtube.com /watch?v=-qEvTrFoLfQ before, no matter how long they are used, they can still be recycled into high-value items. The remaining 2 types of pallets.