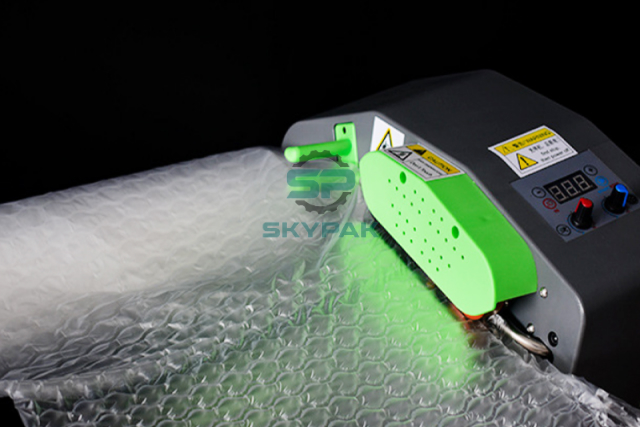 Airbags are materials used quite commonly in the packaging of cosmetic products and fragile goods. Keeping goods safe during storage and transportation. Therefore, the quality of airbags plays an extremely important role in the protection of goods. To best shock the goods, in addition to the quality of the airbag cover, the amount of air injected into the bag must also be balanced, not too flat or too tight. To do this, it is required to have a quality airbag blower that meets the needs of fast and stable air volume as well as the time to inflate the airbag.
Features of airbag blower
An airbag blower is a specialized device for injecting air into the airbags lining the carton, meeting quality standards with a stable amount of air injected into the airbag at, a fast pumping speed. Airbag blowers include parts such as:
Control panel: This control panel is used to adjust the amount of air entering the airbag, the welding temperature, and the length of the film to be blown, and start and activate the machine.
Air vent: Has the effect of conducting air into the film roll.
Heat Seal Slot: Pull the film through the heat seal slot, using the print button on the control panel.
Rotary roller: Where to install the film roll into the machine.
Film guide bar: Used to fix the film when blowing air.
Machine support bar: Has the effect of balancing the machine, avoiding breakage during operation.
Belt cover: Secures and protects the belt and machine blades.
The amount of air injected into the bags must be even and just enough to ensure the quality of the airbags
Outstanding advantages of airbag blowing machine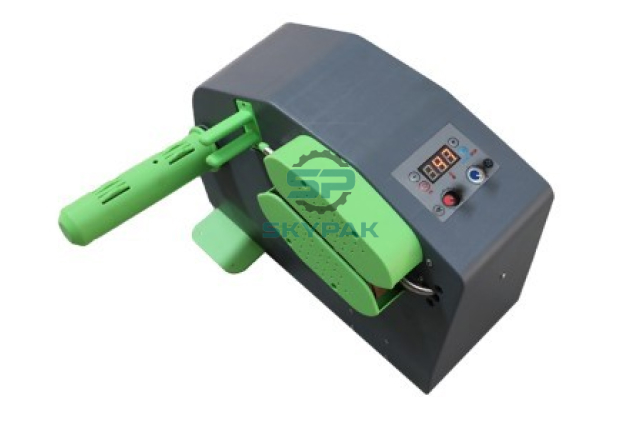 The airbag blower is very easy to operate.
The modern body design is relatively compact and convenient when changing working positions.
Simple control panel, easy to operate.
Use the blower pump for a variety of airbags of different shapes and sizes.
Ensure the amount of air pumped into the airbag is always stable, even on each air bubble.
It is a sealing air blower with power and a fast speed of up to 12m/min.
An important note when using the product is that if the machine has any problems, customers should not repair it themselves, but must contact the supplier for a warranty.
If you have any other questions about airbag blowers, you can contact us or follow our fanpage SKYPAK or channel Youtube to update more helpful information about industrial support product lines is different.