Hướng dẫn mua hàng eng
PURCHASING PROCESS
SKY PAK Company – the unit "SUPPLYING TECHNOLOGY SOLUTIONS ON PACKAGING AND SAFE TRANSPORTATION FOR EXPORT INDUSTRY".
SKY PAK owns a team of Officers and Professionals with long-term knowledge and experience in the field of Importing and exporting packaging solutions to protect goods to be able to bring high-class Ohunter Oxygen Absorbent Packages. of Singapore, American Airbag, American Safety Knife, Taiwan Impact Label, Export Standard Wooden Pallet, High-grade Desiccant for Export… with full certification of the strictest international quality standards such as AAR, FDA, ISO, TUV … to bring peace of mind about the quality and brand of your business in protecting their products, especially those who want to export goods to foreign countries.
SKY PAK with pioneering aspirations, investment strategy – sustainable development, SKY PAK will become a leading company distributing technology solutions for packaging and safe transportation for the export industry in Vietnam. prestige and position throughout the territory of Vietnam. Successfully building a chain of professional products and services, contributing to improving the effectiveness of protecting products and values ​​of customers' businesses in order to improve the position of enterprises in the international export market.
We always improve and build professional processes so that customers always have the best and most convenient service experience, please refer to our BUYING PROCESS.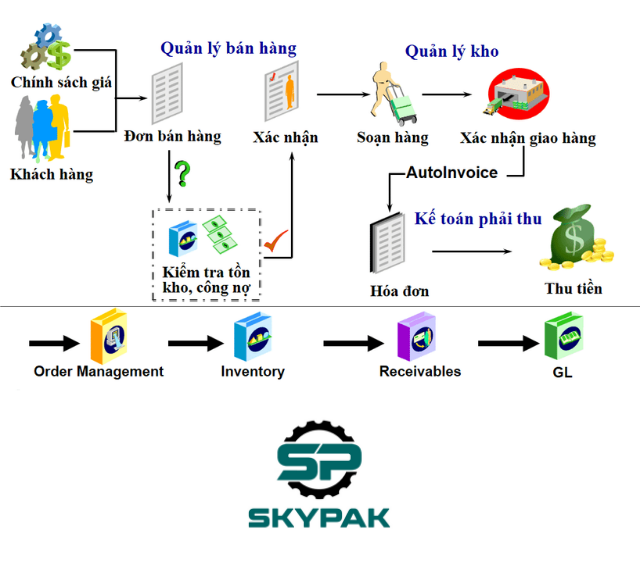 WARRANTY POLICY
Products provided by Sky Pak always ensure the following factors:
Genuine products are officially imported from the manufacturer.
Always fully meet safety and quality standards for each product category.
Sky Pak's warranty policy:
Warranty period and conditions: strictly according to the regulations from the product manufacturer.
Commit to exchange or refund for free if the product quality is not according to the given parameters.
The arising cases will be resolved through negotiation between the two parties according to the signed contract based on the laws of Vietnam.
We do not provide warranty if you use the wrong product.
For specific answers for each product type, please contact hotline: 079 3333 086 or email: davidquan@skypak.com.vn or fill in the free registration form. We will advise specifically for each type of product.