In many cases,  standard wooden pallets do not necessarily meet the needs of the product or industry. Many businesses have discovered a possible solution in custom wooden pallets. There are several key reasons why custom pallet construction is the ideal solution. Learning more about this option can help you make decisions that will improve your shipping, storage, and packaging needs.
What is a custom wooden pallet?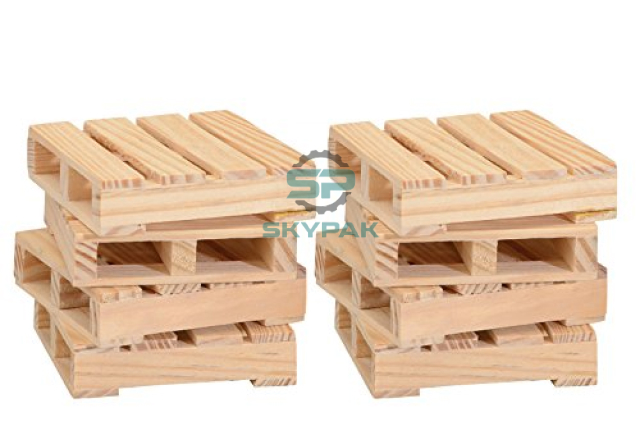 Because pallets are very popular and are the choice of so many industries in so many environments to satisfy the majority of users. However, the one-size-fits-all approach isn't right for some businesses.
Keep in mind that while all the facts and statistics about pallets are interesting, pallets are made for the masses, but they are not made to meet your specific needs, which may disadvantageous.
In fact, some businesses have had to modify their pallets to be compatible with their product line as well as their storage and transportation needs.
Custom pallets don't have to be square or standard sizes. Pallets are built to handle standard load weights but they can be customized to handle larger loads as needed.
If your product is particularly bulky or heavy, the standard options may not be suitable. If your warehouse has to split orders to meet the total weight for a standard pallet, you are paying more than necessary for material handling. Custom pallet shipments can be combined instead of subdividing the shipment into separate parts. For the most part, pallets can be customized to accommodate oversized and undersized loads. They can be made longer, shorter, or stronger.
Benefits of custom wooden pallet
Having the right pallets can improve your warehouse workflow, save costs, and provide better protection for your goods.
Of course, the cost of custom wood pallets is always a concern for businesses trying to balance their operating costs. But the cost difference can easily be justified by other savings gained when you store/transport/pack, the risk is reduced and that can reduce the final cost.
In today's busy warehouse environment, it's more important than ever to have customization options that will enhance workflow and make it easier for the workforce inside the warehouse to do the job.
Custom wooden pallets can be the easiest way to reduce overall risk, improve productivity, and reduce shipping costs.
Custom wooden pallets can be ISPM-15 treated according to the International Plant Protection Convention (IPPC) by any method required by the business: heat treatment or chemical treatment.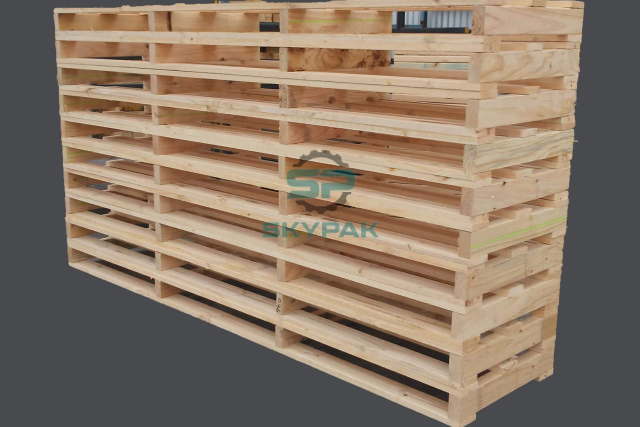 Custom pallets still offer the same universal ability to transport, store and move around as a standard pallet, which of course means no logistical disruptions.
Besides, pallets designed according to the requirements of the business will also ensure aesthetics. Just like regular wooden pallets, custom pallets are also recyclable, reusable, and environmentally friendly.
The customizing pallet is an easy solution for any company and any size of goods. Sometimes buying the right size can be a waste of money, not fitting. Therefore, why not try using pallets that are built to meet the needs of safety and quality?