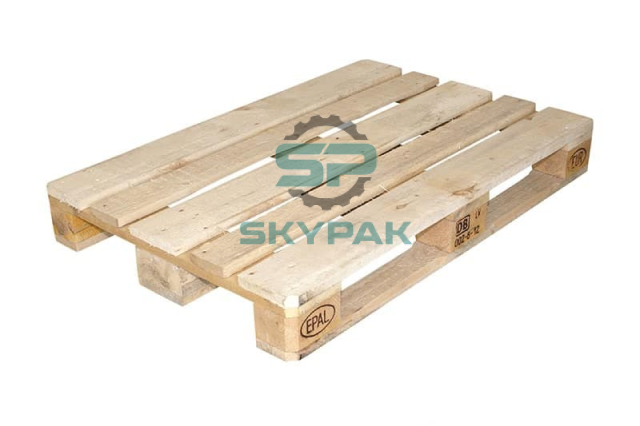 Although you can sometimes hear manufacturers talk about standard pallet sizes. But in reality, pallets come in a lot of different sizes, depending on regulations between countries or industries. Pallet size even depends on the needs of the user to optimize, automate the warehouse or take advantage of the necessary logistics savings. In this article, we will discuss the standard wooden pallet size for export circulating on the market today.
The standard wooden pallet size for export
Not all products or shipments require the use of standard-sized wooden pallets. However, if you want to export merchandise to European countries and fastidious markets, you should use pine wood pallets to ensure fixed quality and size standards.
Standard dimensions of wooden pallets allow all your material handling equipment to be optimized for the same wooden pallet. Whatever type of automation your business uses, standard-sized wooden pallets can make things move seamlessly throughout the chain without the need to adjust to the different-sized pallets.
Besides, standard sizes of wooden pallets can also give you flexibility when it comes to pallet sourcing or suppliers. If your business has a problem with one of its pallet supplies. Different pallet sizes, forcing you to send requests to suppliers to follow, are very time-consuming. However, with standard-sized wooden pallets, you can easily pick up stock from another supplier, without disrupting the shipping process.
The type of pine wood pallet that meets European standards is widely used today, called EUR Pallet, Euro pallet, or EPAL standard pallet (issued by the European Pallet Association). Its standard dimensions are 800 x 1200 x 144 mm. It is one of 6 pallet sizes approved by the International Organization for Standardization (ISO).
The standard wooden pallet size meets EPAL. 
The standard normal wooden pallet size 
Common types of normal pallets such as Melaleuca and Acacia are used quite commonly in transporting and storing goods in the country or exported to neighboring countries.
Unlike standard EPAL pine wood pallets, Melaleuca/acacia wood pallets do not serve to transport goods to the European market, so standard sizes are not required. They are available in various sizes, suitable for each purpose. It can be adjusted according to the wishes and needs of the user.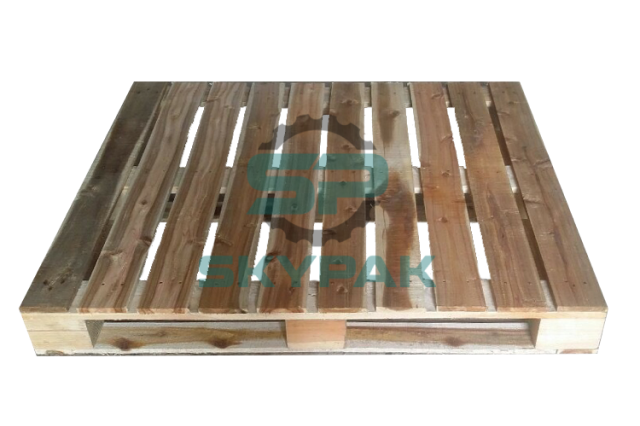 Although there is no one-way standard governing the manufacture of wooden pallets, some dimensions are so widely used that they have become "standard". On the current pallet market, the most popular sizes of melaleuca/acacia wood pallets are:
1000x1000x150 mm

1100x1100x150 mm

1200x800x150 mm
Businesses can also ask the manufacturer to adjust the pallet size as desired, but for the best effect, the business side should to provide information on:
Wood Type

Quantity purchased

Detailed drawings. If there is no drawing, the customer needs to provide enough information about the dimensions of the wooden bars, puzzles, and pallets.

Additional requirements: planning or vacuole, issuing HT or MB certificates, printing on products, etc.
 Therefore, the supplier can advise and offer the most suitable pallet product.